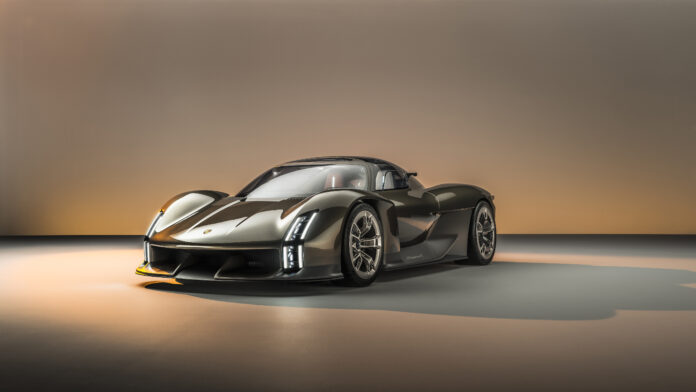 Mission X showcase' to show Porsche supercar lineage from 959, Carrera GT and 918 Spyder to present-day all-electric hypercar concept
Regional premieres of Vision 357 Speedster concept and 718 Spyder RS further performance highlights
911 S/T on display as part of 60 years of 911 celebrations
Porsche has continued its tradition of developing innovative concept cars that lay the groundwork for future technologies with the fully electric Mission X hypercar concept. It joins an elite family of super sports cars that began nearly 40 years ago with the revolutionary, all-wheel drive, twin-turbocharged 959.
Porsche's latest concept study, the Mission X hypercar, will be one of the highlights of this year's Icons of Porsche festival, held in the Dubai Design District on 25-26 November 2023.
The all-electric Mission X will be flanked by the three supercars which paved the way and have each contributed to the development of Porsche's road and race cars over the decades, the all-wheel-drive 959, the V10-powered Carrera GT V10 and the hybrid 918 Spyder.
Mission X is a dramatic-looking two-seater reinterpretation of a hypercar, with Le Mans-style doors that open upwards to the front and is driven by a high-performance, efficient electric powertrain.
The vision of Mission X, should it go into production, is that it should be the fastest road-legal vehicle around the Nürburgring Nordschleife, have a power-to-weight ratio of roughly one PS per kilogram and achieve downforce in excess of those delivered by the current 911 GT3 RS.