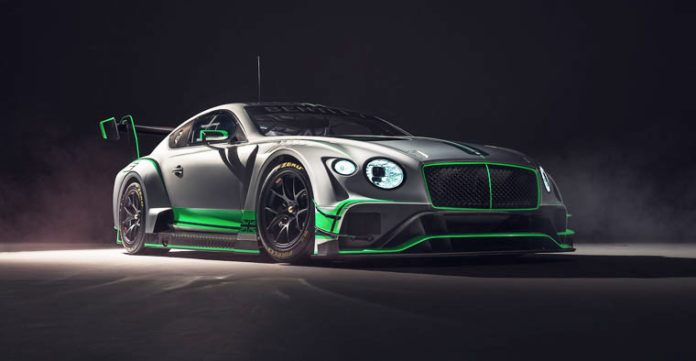 • New Continental GT3 racecar based on all-new Continental GT road car
• Bentley Motorsport aims for Blancpain GT Series Endurance Cup titles
• New entry into Intercontinental GT Challenge
• All-new GT3 car starts comprehensive development programme
• Customer sales start June 2018
Bentley Motorsport has unveiled an all-new Continental GT3 racecar, currently in development for the 2018 motorsport season.
The second-generation Continental GT3 is the latest dedicated racecar in an acclaimed Bentley motorsport lineage that includes the 4½ Litre, Speed Six and Speed 8 Le Mans winners. The first-generation Continental GT3 has proven to be a championship-winning endurance racer, scoring 120 podiums and 45 wins across 528 races around the world to date.
Bentley's Director of Motorsport, Brian Gush comments:
"After four years of success with our Continental GT3, we're excited to reveal our second-generation car. The new car leaves no area or system untouched in the search for even better performance, and the early test results are promising. The new Continental GT road car has proved to be a great starting point for the development of a new racer, and the engineering development work is true to Bentley's impeccable standards.