https://youtu.be/JjS9pgrgI7Y The new MINI family is taking shape. The British brand presents the MINI Concept Aceman, an initial preview of its future model generation's new...
The Bizzarrini brand, reintroduced to the world with the 5300 GT Corsa Revival early in 2022, has revealed its first completely new car, The...
Mercedes-Maybach, the luxury sub-brand of Mercedes-Benz, has always been synonymous with opulence, elegance, and cutting-edge technology. In 2024, Mercedes-Maybach is set to raise the...
Supporting the driver has been part of INFINITI's mission since the beginning and it comes as no surprise that the newest INFINITI offers intuitive...
Top model in the range of plug-in hybrids for the new BMW 5 Series featuring a straight six-cylinder petrol engine and four-wheel drive for...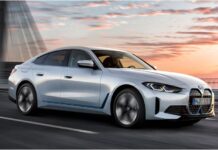 All-electric mobility reaches the very heart of the BMW brand. The BMW i4 is the brand's first electric vehicle focused squarely on driving...
https://youtu.be/DarRQK1twfw Cadillac CELESTIQ Establishes New Standard of Automotive Luxury The most technologically advanced Cadillac ever is designed to be the world's first all-electric ultra-luxury sedan utilizing...
Mercedes-Maybach is expanding its product portfolio with a luxurious all-electric SUV based on the modular architecture for luxury- and executive-class electric vehicles Dubai. With the...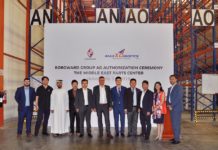 Opening of central warehouse to address regional demand for spare parts & services Subsequent to the official launch of Borgward BX7 and BX5 in the...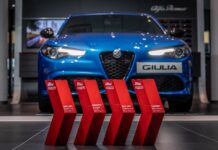 For the 28th time, readers of the German magazine SPORT AUTO have voted for their favorite sports cars. Once again, they have selected the...
With all its flashing lights, colours and symbols, the instrument cluster can be one of the most confusing parts of a car to the...