Now that 2021 is nearly under wraps, most car models released this year have already made the headlines. It is time to look at...
Toyota has announced the launch of the 2023 FJ Cruiser in the Middle East, together with a special 'Final Edition' grade to mark the...
Ultimate companion – through real and virtual worlds: BMW presents BMW i Vision Dee https://youtu.be/TLQPx-BLQUc The BMW Group is sharing its vision of the future digital...
Amazon Alexa built-in across the range: Integration in every Land Rover model1 equipped with the Pivi Pro infotainment system Just ask: Alexa enables drivers to control...
The imposing Rolls-Royce Black Badge Cullinan lived up to its moniker, 'The King of The Night', as it was photographed dominating Dubai's urban terrain...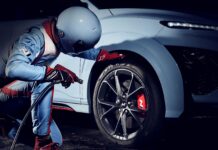 The all-new KONA N, a performance SUV, makes its world premiere at the Hyundai N Day digital event on April 27, 2021 Hyundai...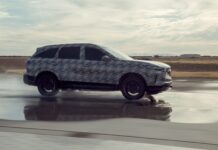 Supporting the driver has been part of INFINITI's mission since the beginning and it comes as no surprise that the newest INFINITI offers intuitive...
The name of the groundbreaking concept vehicle stands not only for the close collaboration in developing the show car together with the AVATAR team...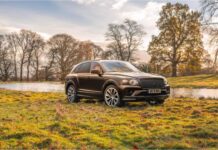 New Mulliner Collection available for UK customers of the Bentayga Three Outdoor Pursuits Specifications centred around angling, equestrian activities and canine friends Exclusive...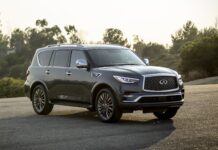 INFINITI's body-on-frame full-sized luxury SUV, the 2022 QX80, is set to go on sale in showrooms across the Middle East with a single, larger...
Class-leading luxury SUV extends by 180 mm to create Bentley's next sector-defining grand tourer A new focus on wellness, with integrated world-first seat...