Luxury supercar manufacturer McLaren Automotive will shortly commence production of the windscreen version of its Elva roadster. Designed for customers who prefer to have...
Audi integrates store for apps into various models "Audi is the first brand within the Volkswagen Group to introduce the new store for third party...
https://youtu.be/ghRRiLz9kKM by CarBook, The world of transportation has been changing. With stricter emission regulations, lower battery costs, more widely available charging infrastructure, and increasing consumer acceptance,...
https://youtu.be/iOt8-tgk5T8 Ultimate companion – through real and virtual worlds: BMW presents BMW i Vision Dee he BMW Group is sharing its vision of the future digital...
Shoppers spending AED 200 or more get chances to win a car every month during the 2-month long promotion Arabian Center Mall continues to excite...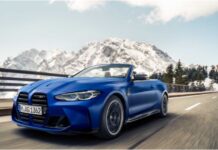 Third body variant joins the new generation of top-class high-performance sports cars for the premium midsize segment: BMW M4 Competition Convertible with M xDrive: 375 kW/510 hp, acceleration :...
Al Habtoor Motors, the official distributor of Mitsubishi in the UAE, gives its SUV customers ample reasons to rejoice with a never-before offer. Customers...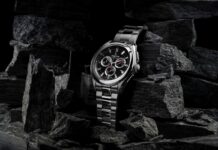 At first glance, one will see a sporty, Swiss Made timepiece with a two-pusher compax chronograph and a high degree of finishing. At its...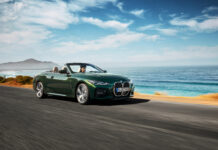 The standout element of the models in the new BMW 4 Series range is the carefully judged enhancement of their sporting abilities. And now,...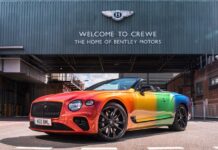 Bentley Motors is partnering with Cheshire East Council for the North West of England's first virtual Pride event which takes place on Saturday 25...
Nissan today unveiled the all-new Nissan X-Terra 2021, further solidifying the brand's presence in the Middle East. The launch of the all-new Nissan X-Terra represents...