The BMW iX heralds a new age in mobility. It combines trailblazing design and modern luxury with the latest innovations in automated driving, operation,...
Mercedes-Maybach, the luxury sub-brand of Mercedes-Benz, has always been synonymous with opulence, elegance, and cutting-edge technology. In 2024, Mercedes-Maybach is set to raise the...
BMW iX5 Hydrogen pilot fleet launches. https://youtu.be/K2rQuGo9tVI The BMW Group is presenting international media representatives with the first vehicles in a pilot fleet that will go...
The Lotus Emira has arrived in Dubai as part of its global tour, where it will be showcased at the Lotus showroom on Sheikh...
The Maserati of SUVs has been further improved with a range of new features for an even more thrilling driving experience. • 0-100km/h in 6.0...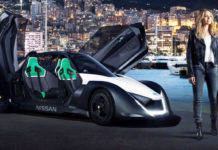 • Suicide Squad and The Wolf of Wall Street actor revealed as the new face of Nissan's electric vehicle and zero emission programme • In...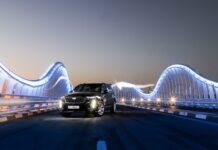 Cadillac Middle East and Al Ghandi Auto - its exclusive dealer in the UAE, are bringing the showroom to customers by providing them with...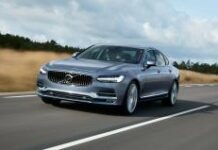 Trading Enterprises – Volvo, the exclusive distributor of Volvo vehicles in the UAE, has announced exciting offers on its popular XC90 and S90 models....
https://youtu.be/ghRRiLz9kKM by CarBook, The world of transportation has been changing. With stricter emission regulations, lower battery costs, more widely available charging infrastructure, and increasing consumer acceptance,...
Driving a Porsche has always been an exceptional experience, but this time in particular, it's an experience you've never experienced before. With Porsche, even...