[vc_row][vc_column]
[/vc_column][/vc_row][vc_row el_class="td-ss-row"][vc_column width="2/3″]
Al Nabooda Automobiles the official dealer of Audi in Dubai and Northern Emirates provides customers with exclusive offers on the A3, A6, A8 and...
The Kia EV6 has been carefully honed from the ground-up to set new benchmarks across the electric vehicle (EV) landscape, be that with its...
by CarBook Kia has been working on its compact SUV for years now, and the results are finally here: a vehicle that finally lives up...
[/vc_column][vc_column width="1/3″]
The 2022 Frontier represents Nissan's more than six decades of compact and mid-size truck expertise in the U.S. Learn about the truck's enhanced safety...
[/vc_column][/vc_row][vc_row][vc_column width="2/3″]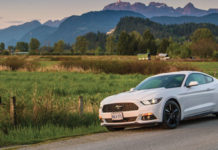 The Mustang is landing. It's big, brash and oozes confidence For the launch of the new Mustang, Ford conjured up a complicated stunt which placed...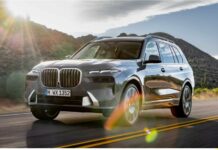 With its inimitable combination of exclusivity, dynamic excellence, luxuriant spaciousness and versatility, the BMW X7 has quickly developed into the most successful BMW model...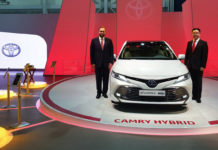 Over 70% fuel efficiency improvement Going strong on its CO2 reduction agenda, Toyota, exclusively distributed by Al-Futtaim Motors, UAE's leader in sustainable mobility since 2008,...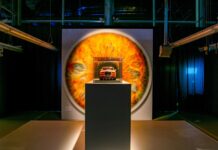 A major philanthropic event raised in excess of £1.7 million at the Home of Rolls-Royce in Goodwood, West Sussex. Rolls-Royce's 'Evelina Art for Allergy...
[/vc_column][vc_column width="1/3″]
New Mulliner Collection available for UK customers of the Bentayga Three Outdoor Pursuits Specifications centred around angling, equestrian activities and canine friends Exclusive...
[/vc_column][/vc_row][vc_row][vc_column]
[/vc_column][/vc_row][vc_row][vc_column]