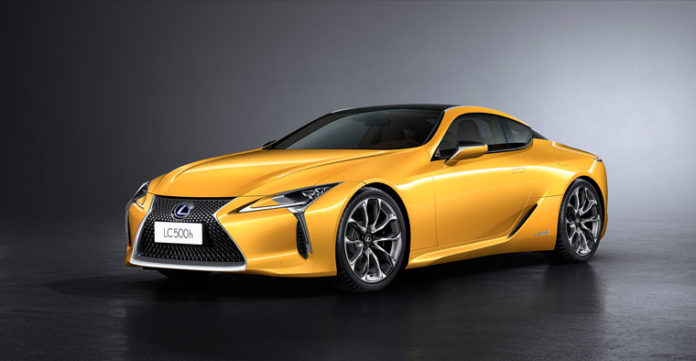 • Alluring, expressively designed performance coupe defines a new era for the global luxury brand
• Flagship model introduces new Multi Stage Hybrid powertrain and the first-ever 10-speed automatic transmission for a luxury automobile
• All-new rear-wheel drive GA-L platform realizes a significantly agile, more refined driving experience
• New multimedia and safety technologies complement the car's masterful craftsmanship to provide a comfortable, pleasurable drive
The emotional designs and high-performance models issued by Lexus in the last few years prefaced a new chapter for the brand, one that begins now with the arrival of the all-new 2018 Lexus LC flagship performance coupe. Available now at Al-Futtaim Motors, leader in sustainable mobility and exclusive distributor of Lexus in the United Arab Emirates, the LC combines stunning design, scintillating performance, long-distance comfort and premium craftsmanship to join an elite group of international grand touring coupes.
The Lexus LC is a powerful, emotionally stirring realization of the vision of Lexus master driver Akio Toyoda for a flagship production coupe that echoes the spirit of the hand-built Lexus LFA supercar and delivers the visual impact of the Lexus LF-LC concept.
Christopher Buxton, Managing Director of Lexus at Al-Futtaim Motors, explained what the introduction of the LC 500 in the Lexus line-up means for the brand.
"Lexus has a strong heritage in the UAE, having been here for more than 25 years, and for the past seven years, we have been leading the charge when it comes to luxury hybrid motoring, as we continue to strive for a greener environment and more sustainable mobility. The LC 500 employs a unique multi-stage hybrid system that not only achieves powerful performance, but also offers a smooth drive that embodies the promise of the Lexus marque, offering a pleasurable driving experience which enhances the user's lifestyle.