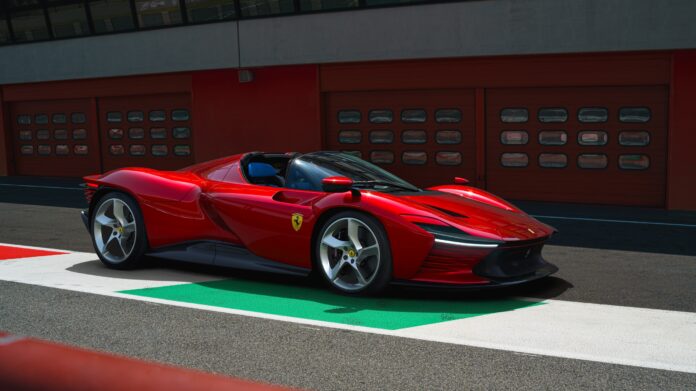 Ferrari pulled off one of the most spectacular feats in its entire history when it took the top three places at the 24 Hours of Daytona in the first round of that year's International World Sports Car Championship. The three cars that shot past the chequered flag in that legendary side-by-side finish on Ford's home turf – in first place a 330 P3/4, in second a 330 P4 and in third a 412 P – represented the pinnacle of development of the Ferrari 330 P3, a model that chief engineer Mauro Forghieri had significantly improved in each of the three racing car fundamentals: engine, chassis and aerodynamics. The 330 P3/4 perfectly encapsulated the spirit of the sports prototypes of the 1960s, a decade now considered the golden era of closed wheel racing and an enduring reference point for generations of engineers and designers.
The name of the new Icona evokes that legendary 1-2-3 finish and pays homage to the Ferrari sports prototypes that helped earn the marque its unparalleled motor sport status. The Daytona SP3, presented today at the Mugello Circuit during the 2021 Ferrari Finali Mondiali, is a limited edition that joins the Icona series which debuted in 2018 with the Ferrari Monza SP1 and SP2.
The Daytona SP3's design is a harmonious interplay of contrasts, sublimely sculptural, voluptuous surfaces alternating with the kind of sharper lines that revealed the burgeoning importance of aerodynamics in the design of racers such as the 330 P4, 350 Can-Am and 512 S. The bold choice of a 'Targa' body with a removable hard top was also inspired by the sports prototype world: consequently, the Daytona SP3 not only delivers exhilarating driving pleasure but also usable performance.