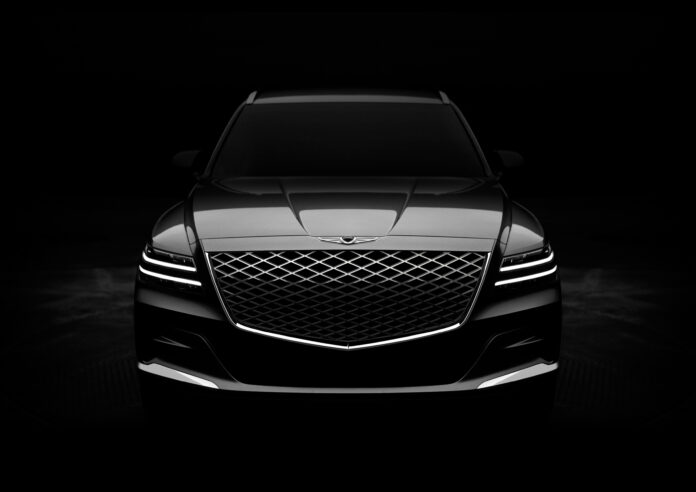 Genesis Middle East & Africa HQs today revealed that the much-anticipated All-new Genesis G80 will be launching for customers in the region on the 12th November 2020.
The third-generation model which leads Genesis in the luxury market as a mid-sized, executive luxury sedan will be available in the Middle East & Africa region in 2020 – available to purchase from the official Middle East & Africa Genesis distributors.
The new generation G80 presents the brand's "Athletic Elegance" design language. First making its marketplace debut in Korea in March 2020, the 2021 G80 features signature design elements including the monumental Crest Grille and double-lined signature Quadlamps inspired from the Genesis logo.
Building upon the existing strengths from the previous generations, the 2021 G80's platform represents a brand-exclusive, third-generation, rear-wheel drive platform with a design that lowers the body and the center of gravity to secure a wider cabin and improved driving stability.
Genesis has also improved the performance of the new generation G80 with new turbo-charged gasoline engines (2.5 turbo gasoline/ 3.5 turbo gasoline), electronically controlled suspension with road preview and AWD system.
In keeping with the brand's safety platform, the model features blind-spot collision-avoidance assist as well as forward collision-avoidance assist, front center side airbag: 10 airbag system and reverse parking collision avoidance assist, to name a few of the systems.
Speaking of the launch, Bang Sun Jeong, Vice President, Head of Genesis Middle East and Africa Operation, said, "We're delighted to be launching The All-new Genesis G80 to our customers in the Middle East and Africa region. Without a doubt, the 2021 G80 represents the fundamental attributes and identity of the Genesis brand.
We are thrilled to be launching this much anticipated, brand-new, premium vehicle to our discerning customers. With spectacular interiors and exteriors, plus state-of-the-art technology, we anticipate that The All-new Genesis G80 will become a favourite among car buyers throughout the region."
The All-new Genesis G80 will be available throughout the region from the 12th November 2020 and customers can find out more by visiting www.genesis.com/middleeast