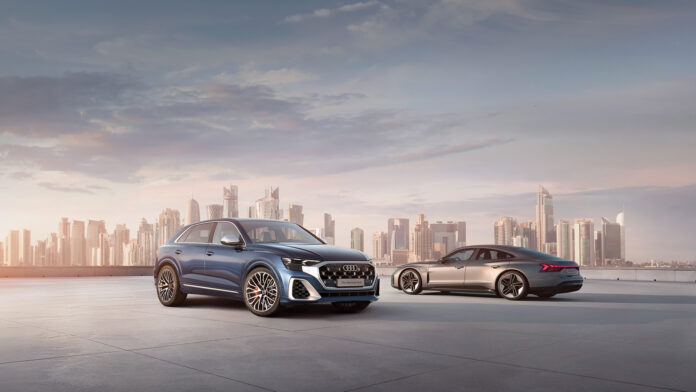 Powered by Progress: New Audi Q8 Makes World Premiere at Geneva International Motorshow Qatar as Brand Also Unveils a peek into its F1 future
Middle East is set to host the global debut of Audi's new Q8, which serves as the flagship Q model for the brand and ranks among its top-selling models.
Audi makes a dedicated effort at GIMS Qatar to further highlight the region's ongoing growth as part of its electrification drive.
Audi's first-ever showcase in the Middle East of what the 2026 Formula 1 entry could look like is set to electrify motorsport enthusiasts and fans.
Audi's showcase will spotlight the impressive all-electric e-tron range alongside a captivating line-up of models as part of its Audi exclusive customisation programme. This includes the Audi RS e-tron GT and the sleek Audi RS 7, amongst others.