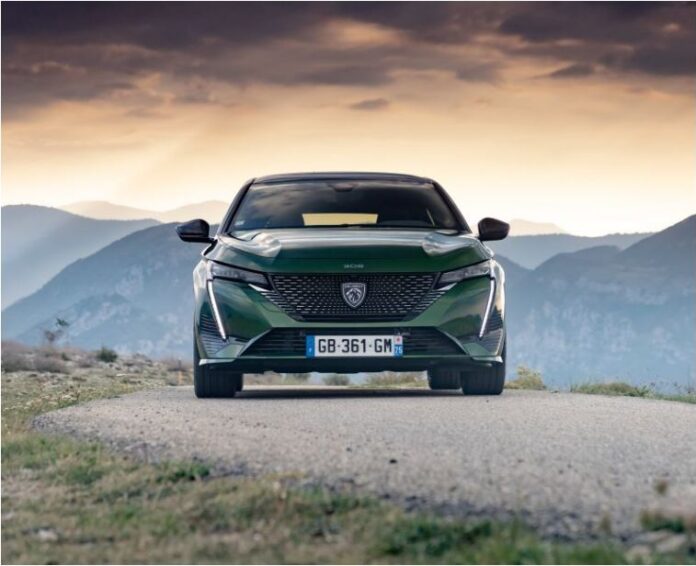 or this edition of the Trophées de l'Argus 2022, the new PEUGEOT 308 wins in the "City Car and Compact" category, beating the DS4 and the Dacia Spring to the podium.
The Trophées de l'Argus are awarded by a jury of 18 journalists, valuation experts and technical reference experts. The vehicles are rated according to the following criteria:  budget for purchase and use, residual value, consumption, innovations and user benefits (quality, comfort, driving pleasure and design). When explaining their votes and the clear victory of the PEUGEOT 308, the members of the Trophées  de l'Argus jury highlighted its driving pleasure, its design, its quality and its remarkable ability to combine comfort and dynamism.
Grégory Pelletier, editor-in-chief of L'Argus said: "In the compact saloon category, the Peugeot 308 was the clear winner with the Argus jury. Style, quality of presentation, driving pleasure, comfort, technological equipment… the Mulhouse saloon has risen to the level of premium models in terms of performance."
The new PEUGEOT 308 is firmly rooted in the PEUGEOT DNA. With its sensual and sharp design, it is part of a more upmarket and dynamic universe than its competitors. It is also the first PEUGEOT to bear the Brand's new crest.
"I am extremely proud that the new PEUGEOT 308 has won this Argus Award: it is a high award from expert journalists who know how to judge cars. The 308's seductive power leaves no room for doubt, and this Award proves that it also has the technological substance and qualities of a reference on the market. Customers agree: our new 308 has taken over the leadership of the C segment on the French market as of January 2022!" Linda Jackson – Managing Director of the Peugeot brand.
Each year, the Trophées de L'Argus awards the best vehicles in their respective categories. 66 models were in the running this year, and 11 Trophées were awarded, of which 7 were awarded to new models in the following categories: City and Compact Car, Family and Premium Sedan, City SUV, Compact SUV and MPV, Family SUV and Crossover, Premium SUV, Utility Vehicle…