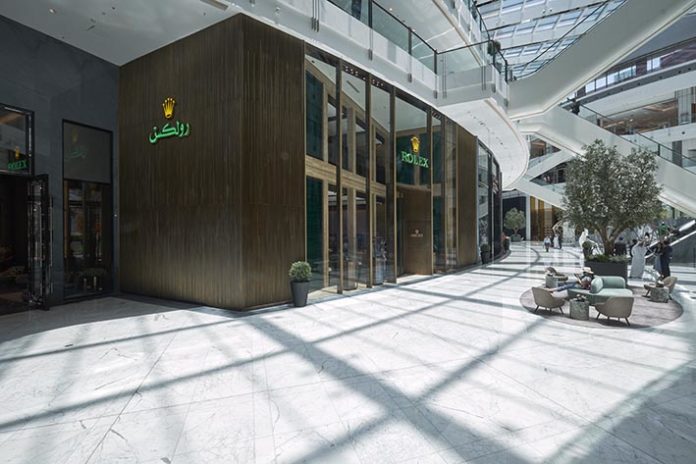 AHMED SEDDIQI & SONS UNVEILS UNPRECEDENTED RETAIL DESTINATION AT THE DUBAI MALL
Building on a long-standing partnership, Rolex and Ahmed Seddiqi & Sons have inaugurated a new Rolex Boutique in Dubai. Located in the Fashion Avenue, the latest extension of The Dubai Mall − the largest shopping mall in the world by total area and home to more than 150 luxury brands − the boutique represents the epitome of modern retail luxury.
Opened on 30 April 2018, the three-level structure, the world's largest Rolex Boutique, covers an unprecedented 850 square metres of retail space, including an area devoted to a total immersion into the world of Rolex − the Rolex Experience – which encapsulates the brand and its legacy in a truly exclusive and unique setting.
"We are honoured to partner with Rolex on this major endeavour that represents a landmark for our retail operation which, over half a century, has grown from a single shop in Souk Bur Dubai to more than 65 watch boutiques across the UAE, including five Rolex Boutiques and 12 points of sale in Dubai. The latest Rolex Boutique will showcase Rolex watches in spectacular surroundings,