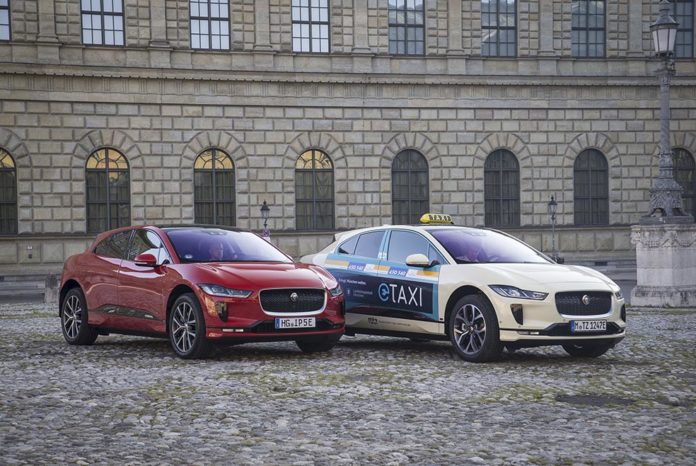 The I-PACE's characteristics make it perfectly suited to zero-emission, low-noise city driving
Jaguar Land Rover CEO Prof. Dr. Ralf Speth handed over 10 all-electric Jaguar I-PACEs to the Munich Taxi Centre. In the presence of Munich's mayor Josef Schmid (CSU) and Dr. Gerd Ennser (chairman of ADAC Südbayern), the I-PACE fleet lined-up in front of the Munich Opera House. This historic announcement marks the beginning of a new chapter for the German taxi industry.
The electric Jaguars provide taxi customers in Munich with a new and sustainable mode of transport: silent, comfortable and with zero emissions.
"Its generous spaciousness, sturdiness and efficient powertrain make the I-PACE an ideal vehicle for the taxi business", said Prof. Dr. Ralf Speth at the handover ceremony. "It is a new type of vehicle for a new type of mobility and at Jaguar Land Rover we are delighted to join with the city of Munich and ADAC in the 'E-Taxi Project' to launch the first all-electric taxi fleet in Germany.