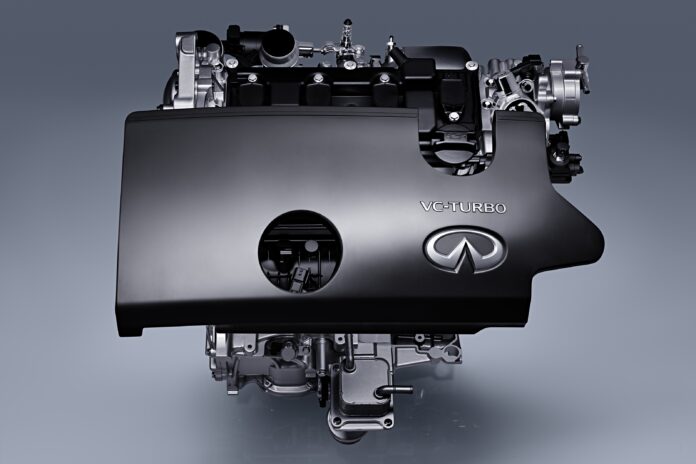 INFINITI's VC-Turbo engine, the world's first production variable compression ratio engine, was included in Wards 10 Best Engines and Propulsion Systems list for the second year in a row.
A breakthrough in combustion engine design, the 2.0-liter VC-Turbo engine adjusts its compression ratio to optimize power and efficiency. The VC-Turbo engine continuously changes its compression ratio, which provides the power and strength of a sprinter with the efficiency and endurance of a marathon runner.
In the 26th year of Wards 10 Best Engines and Propulsions Systems competition, the VC-Turbo engine was pitted against a wide range of new and significantly improved powertrains (26 nominees in all) from manufacturers around the world.
In operation, the QX50's VC-Turbo engine offers any compression ratio for high performance or high efficiency. The engine delivers 268 hp. The VC-Turbo's specific power output is higher than many turbocharged engines, and comes close to the performance of some V6 engines. The unit's single-scroll turbo also ensures immediate accelerator responses on demand.
In addition, the VC-Turbo's favorable power-to-weight ratio and small overall size allows the cabin of the QX50 to be moved forward, providing significantly more interior space while accommodating sliding and reclining seats for rear passengers.