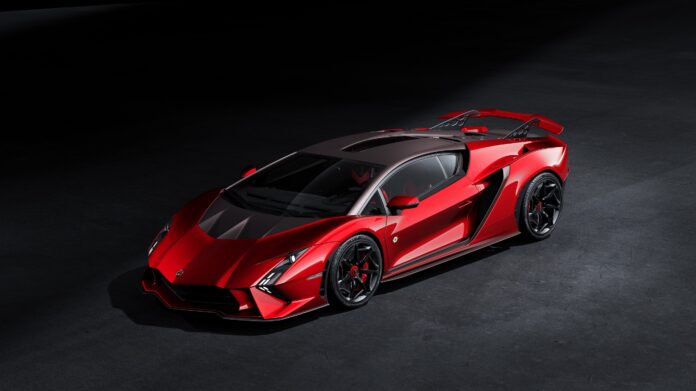 Two one-off cars – a roadster and a coupé – have been created to celebrate the end of the V12 supercar era, ushering in the hybrid age
With just a few weeks until the debut of Lamborghini's first hybrid super sports car, the Italian company is celebrating its iconic naturally-aspirated V12 with the Invencible coupé and Auténtica roadster: two unique, one-of-a-kind cars that showcase the brand's DNA and epitomise Lamborghini's exclusive focus on personalisation. Customers were involved in creating these truly bespoke models from the beginning..
The two distinctive one-of-a-kind cars were styled by Lamborghini Centro Stile to embody maximum creativity using the V12 platform, incorporating design cues that have contributed to the brand's iconic status, as well as a sporting character inspired by the race track.
"The V12 engine is one of the pillars of our history and our marque's success," said Stephan Winkelmann, Automobili Lamborghini Chairman and CEO. "As we head towards embracing a new era of hybridisation at the heart of our Cor Tauri strategy, this is the Lamborghini way of celebrating the naturally aspirated V12 with two one-off vehicles that perfectly represent our concept of excellence in personalisation."
Invencible and Auténtica pay homage to Lamborghini design masterpieces such as the Sesto Elemento, the Reventón, and the Veneno. Both cars feature a carbon fiber monocoque from the Aventador, produced in Sant'Agata Bolognese, along with full carbon bodywork and design and technologies tested in motorsport.