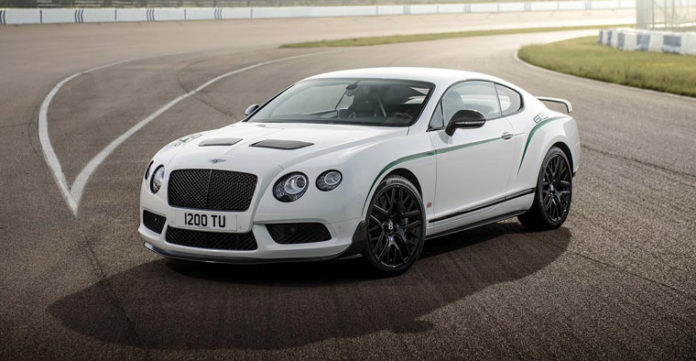 The fastest accelerating Bentley you can't buy.
Bentley is one of the most sought after luxury car brands in the world today. 2013 was the company's record year in their 95-year history, with 1,185 cars delivered in the Middle East. With over 200 dealerships in 54 countries, the brand has grown significantly since its acquisition by the Volkswagen Group in 1998.
Despite being associated with Aston Martins and BMWs on the silver screen, as originally written, author Ian Fleming's 007 James Bond character was actually written in the books as a Bentley man. But not since the suave secret agent sped down the British countryside in his 1953 Bentley Mark VI in Moonraker has the British automaker been so chic.
Whipping its well-heeled motorsports customers into a froth would be an exercise in futility unless you can give them something they can buy and show off to their friends. So here comes Bentley's latest and most dynamic car, the Continental GT3-R, symbolic of the company's growing prosperity and confidence.
Touted by the company as "the most dynamic and fastest-accelerating Bentley ever produced