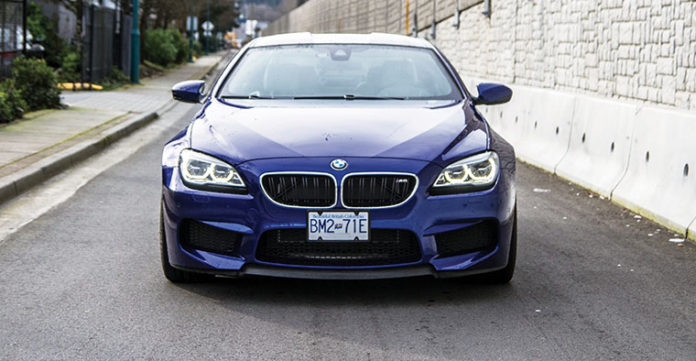 Not a track weapon but a delightful GT at heart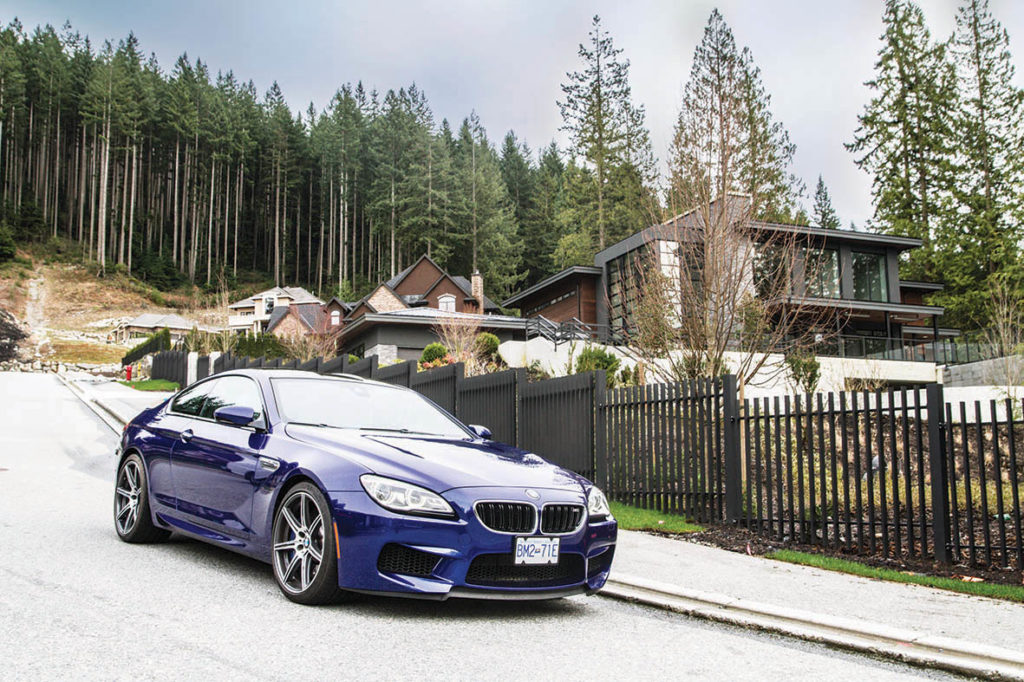 Calendar year 2016 marks BMW's 100th anniversary. Happy Birthday Bayerische Motoren Werke!
Look back through company's history over the last century and you'll quickly find that one of the major reasons for the company's claim to fame has been thanks to a plethora of high-powered two door coupes.
These days, BMW has its 2, 4, and 6-Series two door coupés, in addition to its foray into the world of the four door (Gran) coupés.
The most powerful BMW coupé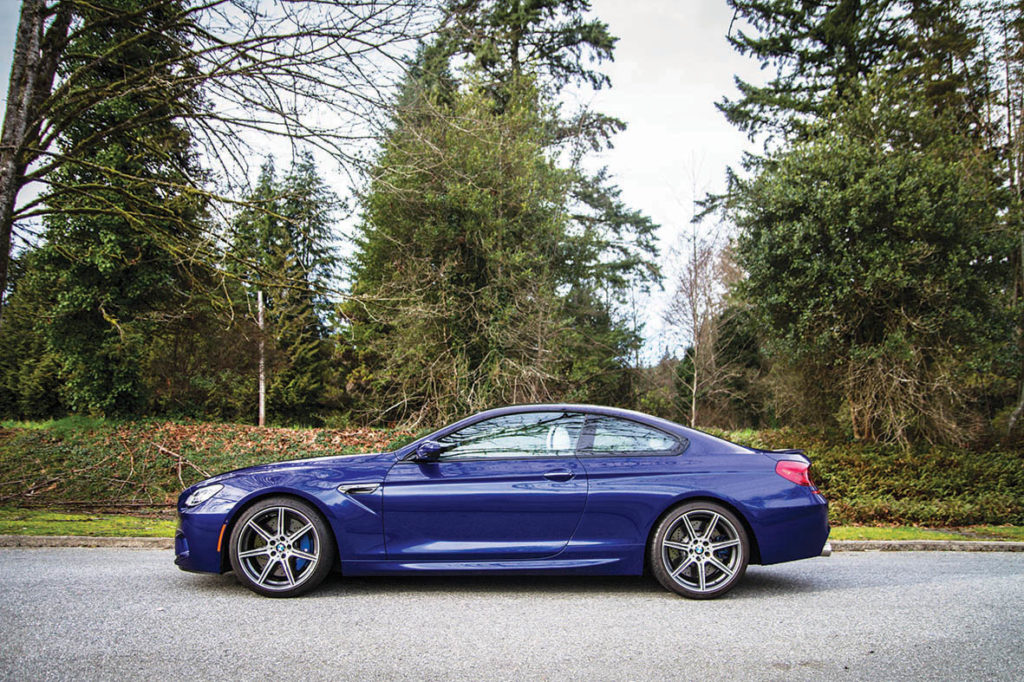 The M6 moniker first made its appearance in the USA in the 1980's. It was mainly a play on the M635CSI , which was sold in the rest of the world. Apparently the Americans liked their model names a little simpler. Over time, this moniker spread throughout the rest of the world.
Back then, the shark nosed M6 coupé had a top speed of 254 km/hr and a peak output of 256 hp. Impressive at the time, but compared to this third generation 560hp M6, the young'un will lap its great grandpa several times over.
Today's M6 is distinguishable from the standard 6 Series coupé by its large alloy wheels, aggressive M bodykit and flared wheel arches. Around back, it gets unique M6 badging and quad exhausts. Inside, the typical top-notch BMW build quality is present throughout.
As with its predecessors, the M6 is still an astonishingly fast rear-wheel drive coupé based on the stylish 6 Series. Sitting at the top of BMW's performance funnel, it features the company's nuclear explosion of a V8 engine.
The twin-turbocharged 4.4-litre V8 engine in my M6 Competition Package test vehicle cranked out 592 hp and 516 lbs-ft (700Nm) of torque. The Competition Package swells the plebeian M6's output by 40hp and 14 lbs-ft (19 Nm), bringing the 0-100 km sprint down from 4.2 seconds to just 3.9 seconds.
How does it drive?
In the real world, this means that there is almost an unlimited amount of power for overtaking at any speed. The M6, as you can imagine, is a very accomplished motorway cruiser. Admittedly, despite its wide performance summer tires, power can be a bit challenging to get to the pavement from a dead stop.
With only rear wheel drive, the tires get quickly overwhelmed if you have a heavy right foot. Be prepared to get used to the blinking traction control light because you'll be seeing a lot of it in this heavyweight coupé.
That being said though, BMW's engineers have done a masterful job with the ESP stability control's tuning as the system is as unobtrusive as it can be, given the bombshell of an engine under the hood. For those of you wonder, because this is an M car, it can indeed be completely turned off, or just partially de-activated, depending on how brave you are, or what driving situation you're in (e.g. on a track).
Despite its aluminium alloy skinned doors, carbon fibre roof, and composite front fenders, the M6 still packs plenty in terms of both power and mass. Weighing in at 4,078 lbs, the weight does mean that the M6 feels significantly less agile than its smaller M4 sibling even though it carries its extra heft with absolutely remarkable composure. In day-to-day driving though, most owners will almost likely never complain or even notice. But push it hard around a motorway onramp and the weight is there.
While some in the motoring press have complained that the M6's adaptive suspension is a bit jarring even in Comfort mode, I found the setup to be typical BMW M car firm, but completely suiting the vehicle's character. Of course if you choose to drive it in Sport mode over washboard surfaces, you'll soon find that the car fidgets about like a petulant toddler.
Final Thoughts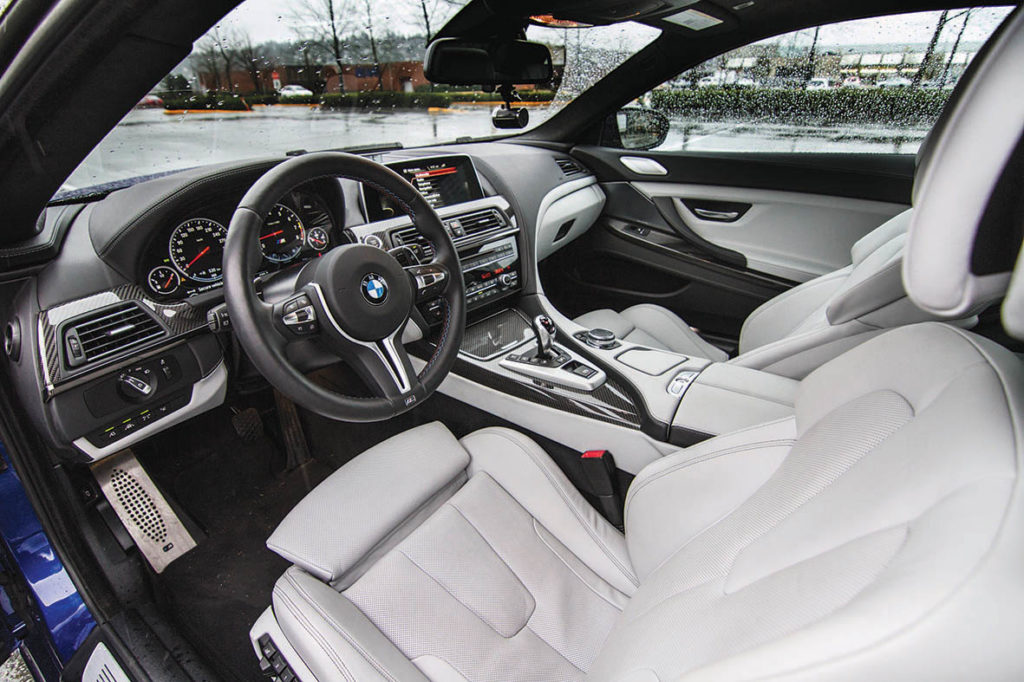 There aren't too many competitors for the M6 at this price point. The S-Class coupe falls in close but is more expensive. The Bentley Continental is significantly more expensive, and Audi doesn't really have a car in this segment.
The buyer for this car will likely be the guy (or girl) who wants the biggest coupé with the most powerful engine AND an automatic transmission. Thankfully, the M6 checks off all of the boxes as long as you're not looking for a pure enthusiast car.
For that, BMW also has the answers. They both also can be had with just two doors and both also begin with the letter M.