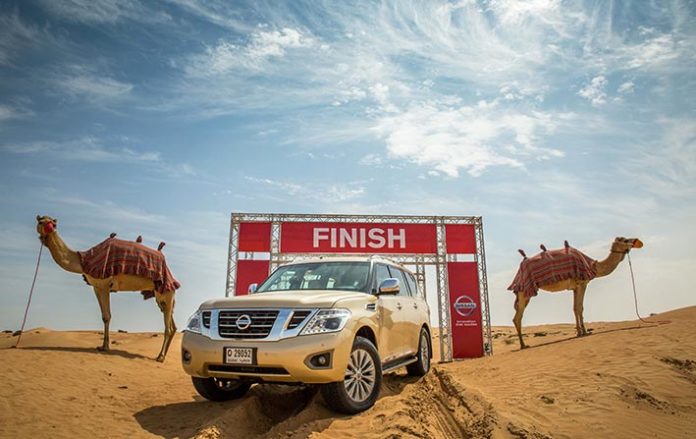 • Nissan Middle East wins Advertiser of the Year
• The Nissan 'Camel Power' campaign won the coveted Festival Grand Prix
• Successfully bagged two awards and seven trophies in various categories
Nissan Motors was recognized at The MENA Cristal Awards under different categories, including Advertiser of the Year and the Festival Grand Prix, that took place earlier this month in Beirut, Lebanon. In addition to the two awards, Nissan saw seven accolades across multiple segments that highlighted the 'Camel Power' campaign.
The three Grand Cristal trophies awarded to Nissan included: The Leader and Advertisers for Nissan's Camel Power campaign, Corporate and PR and for Marketing Innovation. In addition, the campaign also won three gold trophies for Integrated Campaign, Marketing Innovation as well as Corporate and PR and a silver trophy for Brand Entertainment. The Camel Power campaign was developed by TBWA\RAAD, who was also awarded the Agency of the Year at the awards night.
Commenting on the win, Kalyana Sivagnaman, President of Nissan Middle East and Regional Vice-President Africa, Middle East & India Region, said: "We are extremely proud to have not only received 2 awards but also 7 trophies at The MENA Cristal Awards. The awards are not only a testament to Nissan's key achievements, but also solidifies the company's positioning as a market leader in the industry. We will continue to unfold strong insight-based campaigns such as Camel Power for our audiences.