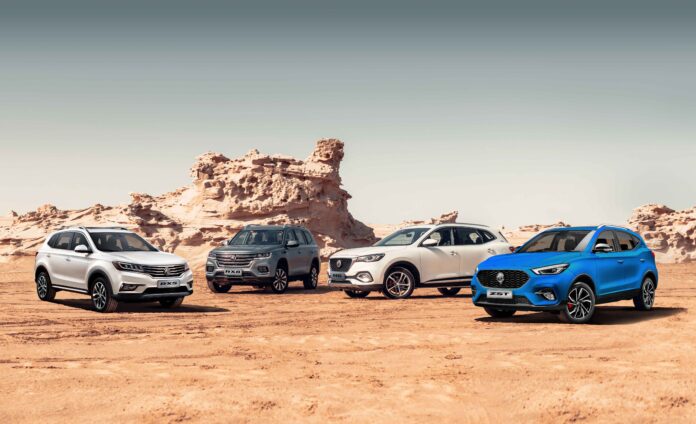 MG confirms its Middle East car supplies are at almost full capacity for 2022 despite the global chip shortage
Car buyers in the Middle East can look forward to virtually unhindered access to the increasingly popular MG range in 2022, with the brand confirming it has resumed production at almost full capacity, despite the global chip shortages being experienced by many manufacturers in the automotive industry. The British-born band is one of the only car makers operating at an almost 100% supply rate.
Initial orders from customers across the Middle East at the beginning of 2022 stood at around 5,000 units, but the brand has already supplied 12,000 units, with most orders prebooked. Most of those prebooked cars are MG 5, MG HS and all-new 2022 MG GT models, with the majority going to customers in Saudi Arabia.  Other models, including the MG ZST, MG 6 and the MG RX5, are also free from any supply issues.
On an international level, MG Motor's mother company, SAIC Motor signed a memorandum of understanding with Shanghai New Micro Technology R&D Center Co., Ltd. in January. SAIC will participate in the Automotive Chip Engineering Center initiated and established by Shanghai New Micro Technology R&D Center Co., Ltd. by way of fund investment. The preparation of the Automotive Chip Engineering Center comprises a pilot test line and a mass manufacture line for automotive-grade chips, to make up for the limitations of automotive chip design companies in process growth and engineering, and to help design companies decrease product costs.