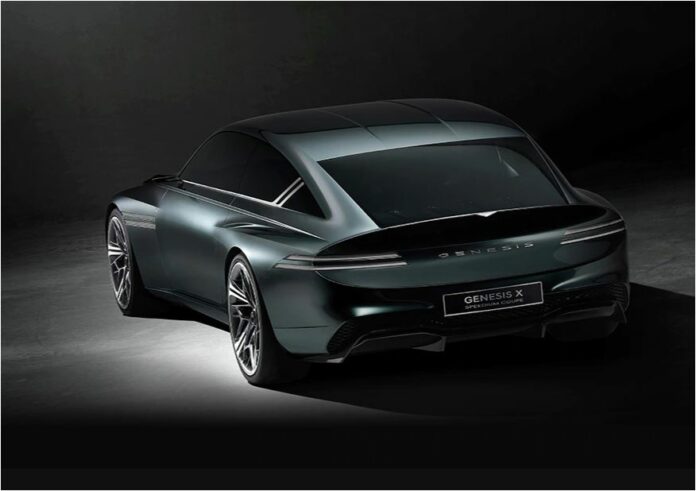 by CarBook
The Genesis X Speedium Coupe encapsulates Genesis' hope that the emotional value of driving will remain strong even in the era of electrification.
The car is not just an extension of the original model but rather a reimagining of it. The high-performance coupe takes inspiration from the world of sports cars to create an entirely new kind of sports car with a powerful and aggressive look.
The overall silhouette is designed to embody its strong power and flowing lines with an athletic form that is both dynamic and elegant. The front fascia has been designed as a sharpened triangle that evokes the power of an arrowhead and expresses a distinctively sharp exterior aesthetic. The rear three-quarter view has been designed with a unique shape that highlights its bold expression of speed.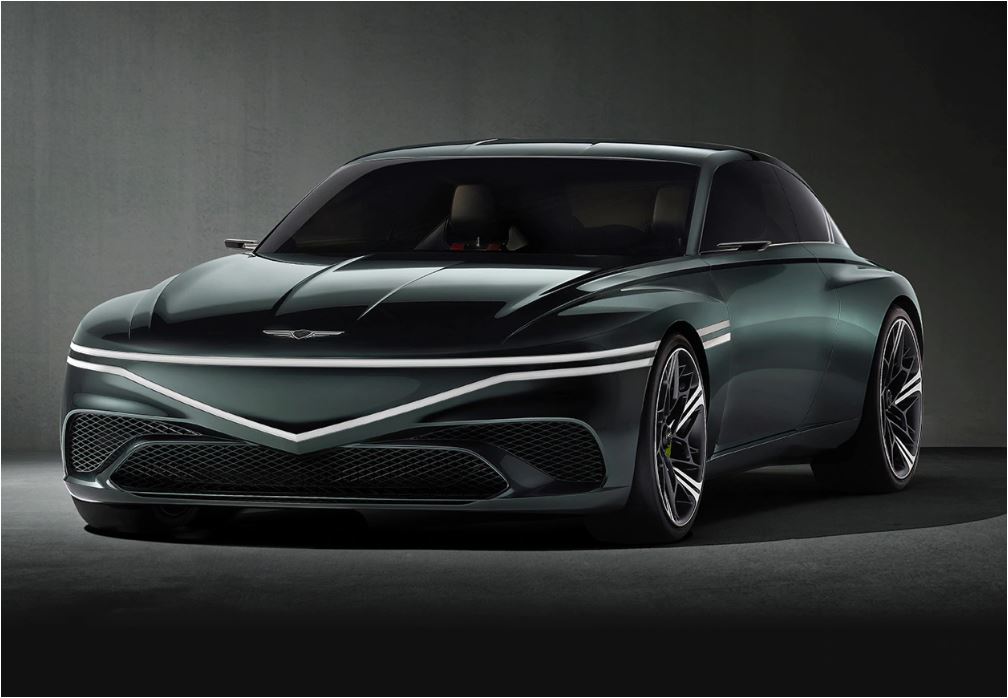 The exterior features an aggressive body kit with carbon fiber elements and matte black accents complementing the unique Avalanche Blue paint finish. The interior features carbon fiber accents on the dashboard, center console and door panels while Alcantara covers the seats and door panels providing an added layer of luxury to this already high-end vehicle.