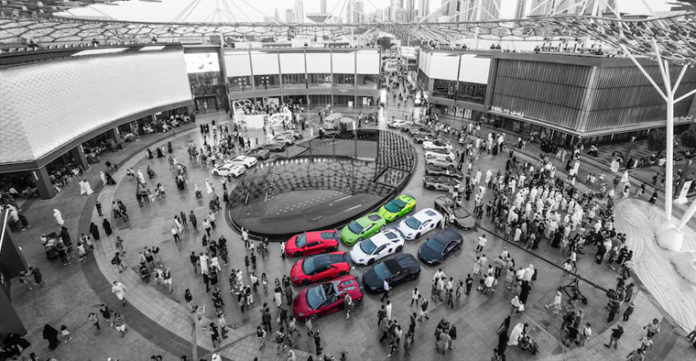 LAMBORGHINI UAE AND AL JAZIRI MOTORS CELEBRATE THE UAE'S 45TH NATIONAL DAY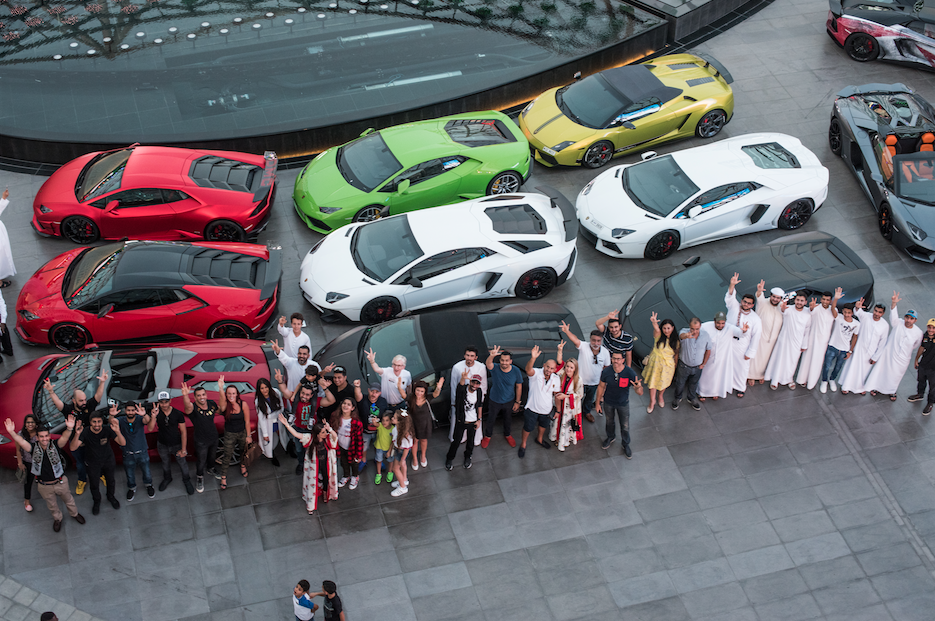 The sheer thrills and excitement never stops with Lamborghini, especially when it comes to reveling in the UAE's 45th National Day. To pay its respects to one of the biggest annual events in the country, this year Al Jaziri Motors, the emirate's official Lamborghini dealership, decided to take it up to the red line by celebrating in style with a day of festivities, parades and of course… lots of Lamborghini's!
The day started with Lamborghini owners and enthusiasts meeting at The Palace Downtown Dubai where they enjoyed a hearty brunch before turning on their engines and revving their way down to City Walk.  In true Lamborghini style, the cars lined up marking the colours of the UAE flag and parked up next to the main fountain where crowds gathered to catch a glimpse of the exciting spectacle.