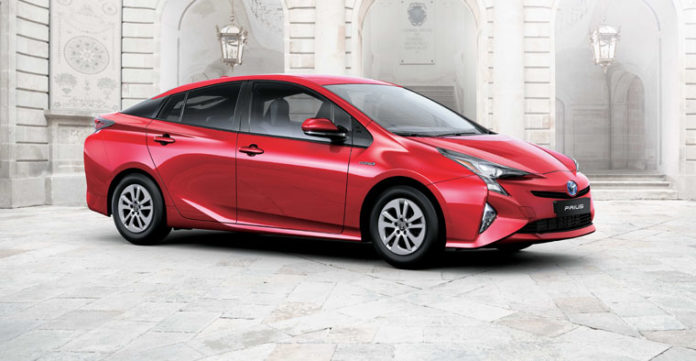 Toyota Motor Corporation announced recently that cumulative global sales of its hybrid vehicles reached 10.05 million units as of January 31, surpassing the 10 million-unit mark. More than a numerical milestone, this demonstrates the staying power of a technology that is now emerging as a mainstream solution to reduce greenhouse gas emissions and other pollutants.
Helping to mitigate the environmental effects of automobiles has long been a priority for Toyota. Based on the stance that environmentally-friendly vehicles can only truly have a significant positive impact if they are widely used, Toyota has encouraged the mass-market adoption of hybrid vehicles across the globe. Toyota launched the Coaster Hybrid EV minibus in August 1997 and the Prius―the world's first mass-produced hybrid passenger vehicle―in December of the same year. Since then, Toyota hybrid vehicles have received tremendous support from consumers around the world.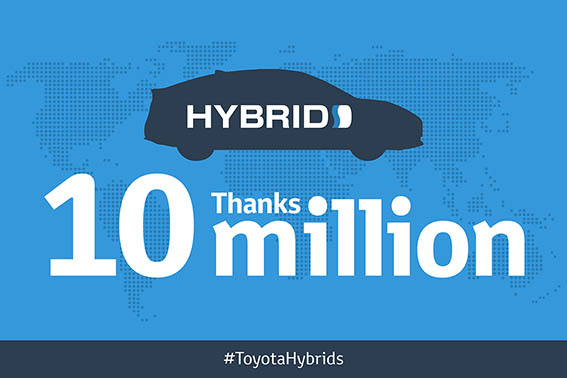 Takayuki Yoshitsugu, Chief Representative of Middle East & North Africa Representative Office, Toyota Motor Corporation, said, "We are grateful to each and every one of our customers who has supported us in our journey towards sustainable mobility and helped us achieve this important milestone. The steady increase in hybrid sales reflects the worldwide appeal of hybrid vehicles backed by Toyota's significant efforts in developing ever better cars. Our hybrid technology delivers not only great fuel efficiency and low CO2 emissions, but it also provides a smooth, comfortable and engaging driving experience, which leads to the highest satisfaction rates. We remain committed to continue working hand-in-hand with our customers as we look to tackle global environmental issues and create cars that exceed customer expectations.