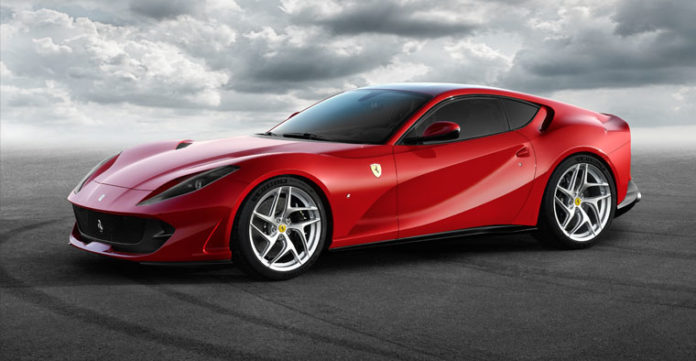 Al Tayer Motors is world's first dealer to launch new V12 Prancing Horse

The Ferrari 812 Superfast made its first international dealer launch at a special preview in Dubai by Al Tayer Motors – the official Ferrari importer-dealer in the UAE. The car, which roared into this year's Geneva International Motorshow, was revealed to VIP guests at an exclusive event held on the roof-top of the Viceroy Palm Jumeirah Dubai – the city's newest hospitality venue.
The event, themed 'Shift to the 12th Dimension', referring to the V12 heritage of the car, incorporated various elements representing the number 12 to highlight the powerful engine under the bonnet of the car.
Speaking at the launch event, Hossam Hosni, Vice-President – Ferrari at Al Tayer Motors said: "It is an exciting time for UAE Ferraristi given the launch of the newest V12 car from Maranello. We are pleased to be the first dealer in the world to launch the 812 Superfast, which underscores the importance of the UAE market to Ferrari. We have received tremendous interest in the car and look forward to seeing it on the roads of the UAE very soon.