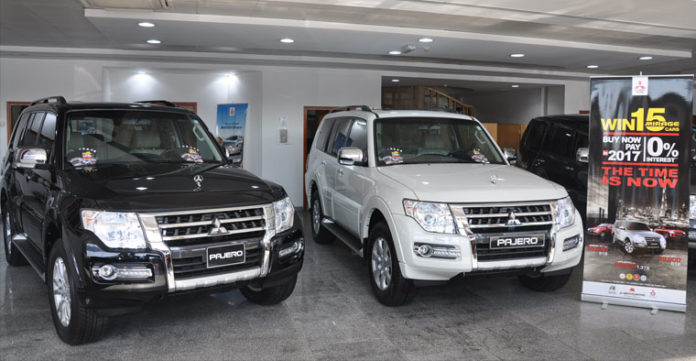 to win 15 Mirage cars in Dubai 
& 15 Mirage cars in Sharjah
0% Interest & Deferred Payment on Pajero Along with Free Benefits add more value!
Al Habtoor Motors is all set to welcome the cool winter with a hot End of the Year deal. Mitsubishi customers will get a chance to win a Mitsubishi Mirage with every car they buy. Furthermore, the End of the Year promotion promises 0% Interest for Pajero customers for 2 years and the first repayment starting from 2017. Any Pajero vehicle owner opting for any Mitsubishi gets an additional 5% loyalty discount on trade-in.
All Mitsubishi customers also get added free benefits which include Free Insurance, Free 5 Years or 100,000 Km Warranty and Free LLumar® Tinting and Scotchgard™ protection Free Service up to 50,000 Km for SUV's and up to 30,000 Km for sedans. Sedan owners also get Free Registration.
When it comes to the price, customers also get the added advantage of buying cars at special prices which include the legendary Pajero for an amazingly low AED 1,378 per month, the new sporty ASX 2017 from AED 918 per month and the spacious Lancer EX from AED 612 per month.
"It is the right time for anyone wishing for a great deal on any Mitsubishi vehicle. Right from affordable pricing to added value with all the complementary benefits, our customers can look forward to a worry-free driving experience. To top it all, they can get more if they are lucky by winning one of the 15 Mirage cars in Dubai or 15 Mirage cars in Sharjah" said Mr. C.V. Ravin, General Manager Sales – Mitsubishi Motors Corporation, Al Habtoor Motors.