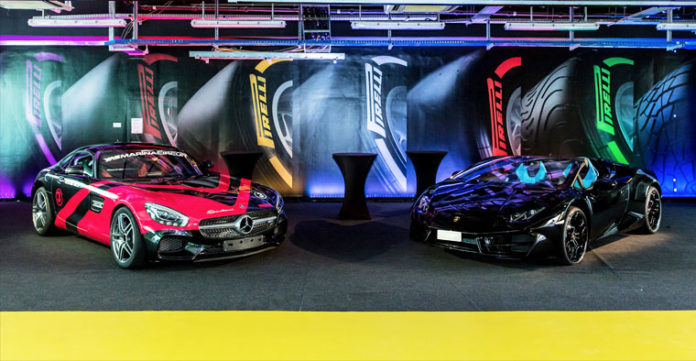 Pole position for UAE's supercar owners at 'Pirelli P Zero Experience' Track Day at Yas Marina Circuit
A multi-million dollar convoy of UAE-owned supercars got to grips with premium performance and illustrious DNA of Pirelli during an exclusive track day at Yas Marina Circuit – the home of the Formula 1 Abu Dhabi Grand Prix.
Organised by Pirelli in conjunction with Yas Marina Circuit, the event saw more than 135 UAE supercar owners put the pedal to metal in their own majestic vehicles, before test-driving one of five Lamborghinis fitted with Pirelli's latest P Zero tyres on the UAE capital's iconic F1 circuit.
The eye-popping collection of supercars featured some of the world's fastest road vehicles, including the Ferrari 458 Speciale, Lamborghini Aventador SV, McLaren 675 LTs, Lamborghini Huracan, Porsche 918 Spyder, Porsche 991 GT3R and many others.
The supercar owners were also given the opportunity to learn about Pirelli's unique 'Perfect Fit' – a specialist concept which provides the perfect tyres for a specific car model using dedicated technologies, processes and materials.
"The concept of the track day is to provide supercar owners and Pirelli customers with a safe driving experience where they can compare their existing tyres with the optimum performance provided by the Pirelli P Zeros,