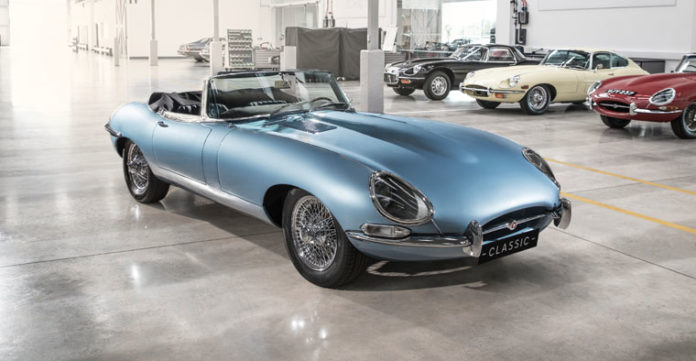 THE MOST BEAUTIFUL ELECTRIC CAR IN THE WORLD
Jaguar Land Rover Classic has recently presented an electric-powered Jaguar E-type at the Jaguar Land Rover Tech Fest that took place at Central Saint Martins, University of the Arts London from 8 to 10 September. The car, known as E-type Zero, has been restored and converted at Jaguar Land Rover Classic Works in Coventry, not far from where the E-type was born.
Tim Hannig, Director, Jaguar Land Rover Classic, said:
"E-type Zero combines the renowned E-type dynamic experience with enhanced performance through electrification. This unique combination creates a breathtaking driving sensation.
"Our aim with E-type Zero is to future-proof classic car ownership. We're looking forward to the reaction of our clients as we investigate bringing this concept to market.