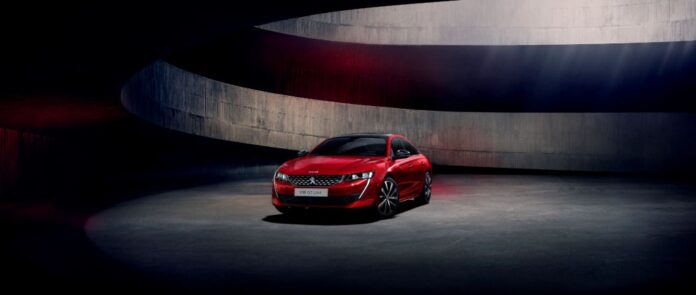 French car brand, Peugeot, has launched a campaign giving new car buyers 508 reasons to consider its ground-breaking sporty sedan– the Peugeot 508.
In a series of videos which can be viewed on Peugeot Middle East's YouTube channel, the car maker highlights the unbeatable array of cutting-edge technologies, luxurious interior touches, driver aids and stylish design features which all make the new Peugeot 508 irresistible.
The latest generation of Peugeot's 508 fastback model has been completely re-imagined to emphasise Peugeot's new sharp, futuristic design language. Its cool new exterior is robust and purposeful, whilst the 508's spectacular interior includes premium materials and the latest technology – including Peugeot's intelligent i-Cockpit® system.
Since its debut, Peugeot 508 has been nominated for to the region's prestigious auto awards, the Middle East Car of The Year 2020 (MECOTY).
Rakesh Nair, Managing Director of Groupe PSA Middle East, said; "The latest generation of our 508 model is a genuine game changer in the executive sedan segment and we are incredibly excited to see how it is being received in the Middle East market and how it will shake-up the D segment. Our designers and engineers have really raised the bar and created a radical car which will challenge rival premium brands in the segment. With this in mind, we had no problem finding 508 reasons for new car buyers to consider buying the stunning new model. As we continue our comeback in the GCC, we are focussed on our ambition to be the best high-end generalist automotive brand in the world."
Peugeot is making a comeback with a very desirable product line-up and a robust plan to increase its brand presence in the Middle East. Moreover, the French manufacturer closed the third quarter of 2019 with a 62 percent sales growth in the GCC.
The new Peugeot 508 is available in showrooms now with prices starting from $24,600 for the entry level model.