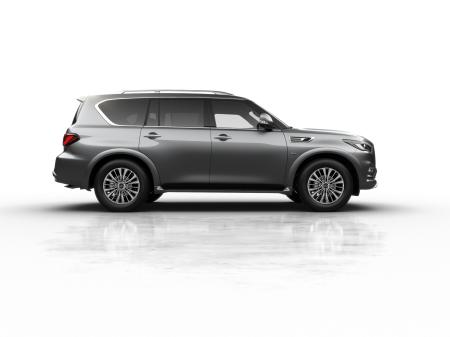 INFINITI Middle East has confirmed a second opportunity for car buyers to take part in its innovative online Ramadan auction as part of its 'Eyes on You' road safety campaign. After the resounding success of its first round, which saw more than 300 registered bidders and two UAE residents secure a flagship QX80 SUV at a great saving, the second online bid will open at 9am (GST) on 14 May 2020 and close at 6pm (GST) on 17 May 2020.
Once again car buyers will be able to virtually bid on two QX80 models from the Dubai and Abu Dhabi showrooms respectively, starting at a significantly reduced price of AED150,000. A portion of the sales proceeds will go towards the donation of infant car seats to new mothers in UAE hospitals later in the year.
The premium car brand's 'Eyes On You' road safety initiative aims to promote the safety of children on the road through awareness, education and fundraising. The initiative, which has also included a regional survey and school workshops in partnership with the Road and Transport Authority (RTA), aims to teach parents throughout the UAE the importance of good driving behaviour while providing their children with the tools to be a safe passenger.
'Eyes on You' is closely aligned with the Dubai traffic safety strategy to reduce road fatalities by 1.5 for 100,000 population by 2021.