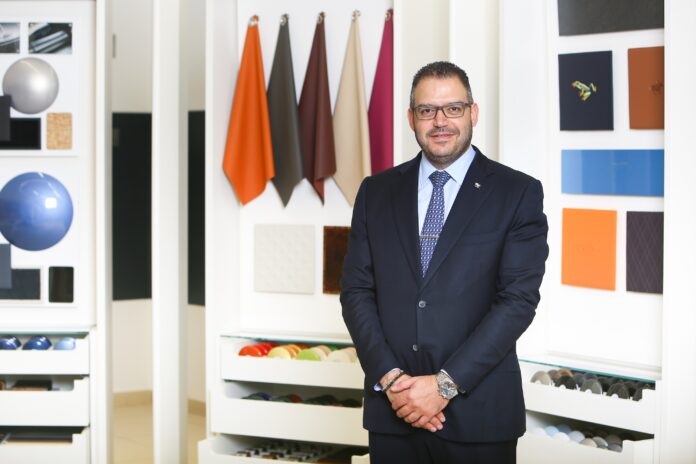 Bentley Emirates, part of the Al Habtoor Motors Prestige Division, is delighted to announce that it has been awarded two prestigious awards at the Bentley Regional Dealer Conference for the Middle East and Africa.
During the event, Bentley Emirates was the recipient of two of the most distinctive awards: 'The Retailer of the Year 2022'  and 'Sales Retailer of the Year 2022' , both of which recognise the exceptional performance of the Bentley Emirates team in delivering outstanding customer service and sales excellence.
Bentley Emirates has been the leading market for Bentley Motors in terms of sales in the MENA region since 2011, with the Bentayga S and Speed, GT Speed, and bespoke Mulliner editions contributing to their success. The Middle East is a key market for luxury offerings, and Bentley Emirates is committed to meeting the high standards and expectations of its customers across the United Arab Emirates.
Ahmed Al Habtoor, Chief Executive Officer of Al Habtoor Motors, commented on the occasion: "The Bentley Emirates team certainly deserved to be recognised and rewarded for their hard work and dedication at the Bentley Motors Regional Conference. It is an affirmation of the principles upheld by Al Habtoor Motors and thoroughly applied in the Prestige Division practices."
Over the last decade, Bentley Emirates has been repeatedly announced as the 'Number 1 Dealer in the Region and World' by Bentley Motors. The company's record sales and continued success in delivering excellent service to customers have contributed to its recognition as a leading dealer in the region.
"We are certainly pleased to have been awarded two of the most coveted awards at the Bentley Motors Regional Dealer Conference for the Middle East and Africa", stated Joseph Tayar, Director of the Prestige Division at Al Habtoor Motors. "This is a true testament to our team's dedication and tenacity, striving to consistently provide our customers with an extraordinary experience. I would like to thank our colleagues from Bentley Motors Ltd. for acknowledging our efforts and reassure our distinguished patrons on our commitment to maintain these standards of excellence."
Bentley Emirates continues to set the standard for luxury automotive retail and service. In 2016, the company opened the world's largest Bentley Motors showroom on Dubai's Sheikh Zayed Road, while, in 2020, it launched a new state-of-the-art showroom in Abu Dhabi.