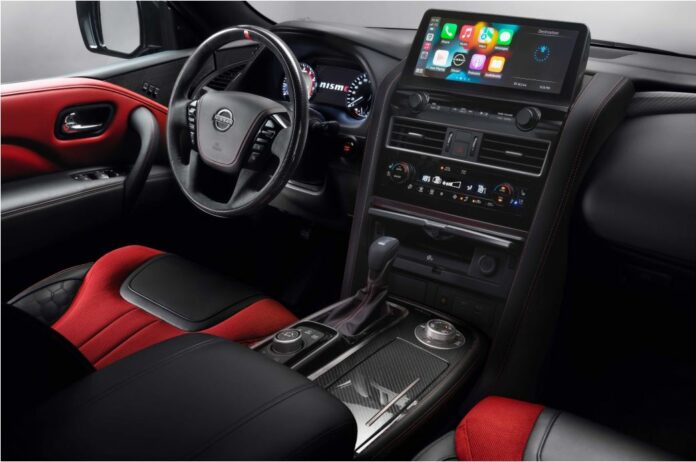 All new Nissan Patrol NISMO now comes with NissanConnect technology – a regional exclusive to the UAE
The new Nissan Patrol NISMO – designed specifically for Gulf markets – reinforces the build of the Patrol V8 model and adheres to Nissan's design principles of being daring, invigorating, personable, and vibrant. Its exclusivity and ability to combine the refinement of a luxury SUV with the thrill of a sports car, have long been admired by enthusiasts across the region. The 2023 Patrol NISMO emanates a sense of exhilaration and thrill, featuring a meticulously tuned engine crafted by Nissan's Takumi master artisans, NISMO-branded side fender vents, and red accents on both the interior and exterior that indicate its sporting heritage.
Al Masaood Automobiles – the exclusive distributor for Nissan in Abu Dhabi, Al Ain, and the Western Region – announced the immediate availability of the new Nissan Patrol NISMO 2023 across all its showrooms in the national capital.
A host of aesthetic and technological upgrades now includes NissanConnect, offering customers a seamless connection between their vehicles and smartphones for access to a variety of services that improve the overall ownership experience. NissanConnect enables customers to manage the connectivity of their vehicle including remotely locking and unlocking of doors, activating the horn and lights from a distance, and starting the engine to cool the cabin ahead of departure. Additionally, and for added safety, NissanConnect also offers customizable smart alerts for speed, curfew, and geographical boundaries, to better monitor how, where. and at what time a vehicle is being used.