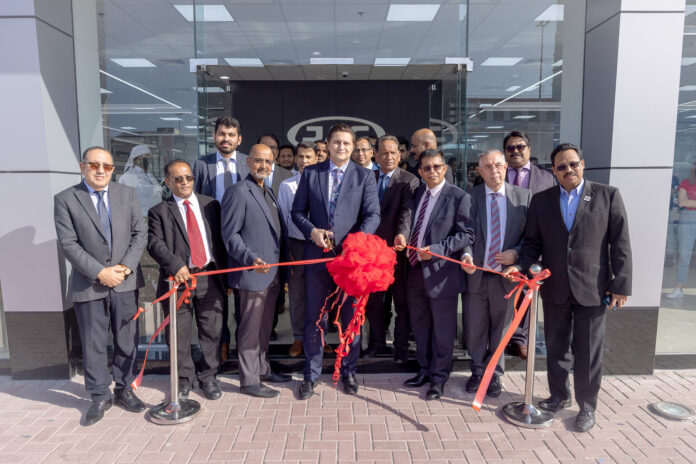 Al Habtoor Motors LLC, the sole distributor of JAC vehicles in the UAE, has launched an exclusive state-of-the-art showroom that features JAC's lineup of premium passenger and commercial vehicles.
First of its kind in terms of corporate brand identity, the 650 sqm JAC Showroom is located at a key location in Deira, Dubai. Currently, the brand boasts a network of nine combined showrooms across the UAE.
The new showroom features a prominent place for the hero car and eight other models, including the J7, S3+, JS4 and M4.
It also has a free customer parking facility, a delivery area for people who pick up their cars, and offices on the mezzanine floor. Al Habtoor Motors has also set up an in-house training facility for staff to ensure customers get the best service.
Customers can find all JAC model lines in the exclusive showroom and experience JAC's premium cars. With JAC vehicles steadily conquering the UAE market, Al Habtoor Motors JAC continues to offer a 5-year unlimited mileage warranty and many more benefits.
Mr Ahmed Khalaf Al Habtoor, CEO of Al Habtoor Motors, said: "We are pleased to announce the opening of our new JAC showroom. This is a testament to our commitment to providing customers with the best possible vehicle purchase experience. With our consistency and continuous efforts towards excellence, we are keen to always present utmost level of quality and services."
Designed in Italy's Turin – an internationally renowned hub for design excellence – and powered by Japanese technology for exceptional performance, JAC cars are equipped with Germany's Bosch safety standards