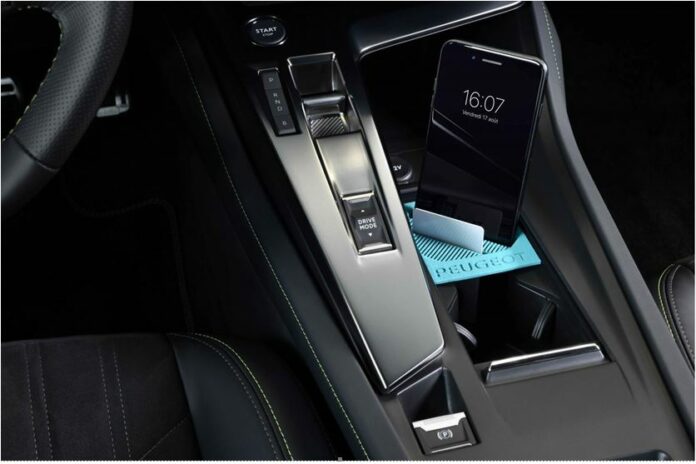 PEUGEOT is reinventing car accessories thanks to innovative 3D printing technology and a brand new flexible polymer. Available on the PEUGEOT LIFESTYLE shop, a range of accessories including a sunglasses holder, a can holder and a phone/card holder has been created specifically for the new PEUGEOT 308. This is the first time that 3D printing technology has been used on car accessories, an innovation that looks very promising for the entire automotive industry.  
These accessories are the result of a joint effort by PEUGEOT's Design, Product and Research & Development teams in collaboration with HP Inc., Mäder and ERPRO. They are 3D printed using the new HP Multi Jet Fusion (MJF) 3D printing technology. The aim is to offer innovative products that are pleasant to the touch, light, solid and easy to use, and which enhance the interior well-being offered by the 308 and its new PEUGEOT i-Cockpit.
A shift to industrial innovation
The designers' objective at the start of the project was to make accessories more visible and attractive by innovating and using modern materials.
The range of accessories was drawn up after a detailed analysis of how customers use storage in the car.  As traditional materials did not meet the specifications, the PEUGEOT Design "Colours and Materials" team worked with its partners to develop a material with a more innovative look. 3D printing was the obvious solution.
Flexible and environmentally-friendly – the technology of the future.
3D printing is one of the fundamental pillars of the fourth industrial revolution. With this new technology, it is possible to increase flexibility, adapting to the needs of an increasingly demanding and unpredictable market. All kinds of customised objects and accessories can be produced without needing expensive moulds and manufacturing tools.
3D printing is also better for the environment, a very important feature in our quest for sustainable manufacturing processes that save resources and waste. Its use is becoming more and more widespread and is revolutionising the manufacturing system across many industries. Indeed, additive manufacturing is becoming an alternative to manufacturing techniques such as injection moulding.