Lincoln sets its sight on what's ahead with the debut of the Lincoln Model L100, a concept with aero-influenced styling and advanced technology that creates the immersive interior sanctuary of tomorrow
• Paying homage to the 1922 Model L – Lincoln's first luxury vehicle – the Model L100 Concept takes inspiration from the brand's design heritage while advancing its vision for mobility in the future
• Celebrating 100 years of Lincoln, the Model L100 took enter stage this week at the Pebble Beach Concours d'Elegance® where the Lincoln is the featured marque
Advancing the technology of the future
Created as an autonomous vehicle with an intelligent driving experience, connectivity and software-driven innovations, the Model L100 Concept advances Lincoln's vision and paves the way for the brand to rethink mobility in the future.
The Model L100 Concept uses next generation battery cell and pack technologies, which will deliver game changing energy density and enable efficient, structural integration by treating the entire vehicle as a system. The advanced approach will not only help deliver elegant design, but also maximize the interior cabin space, giving designers new flexibility to create the signature Lincoln experience of the future.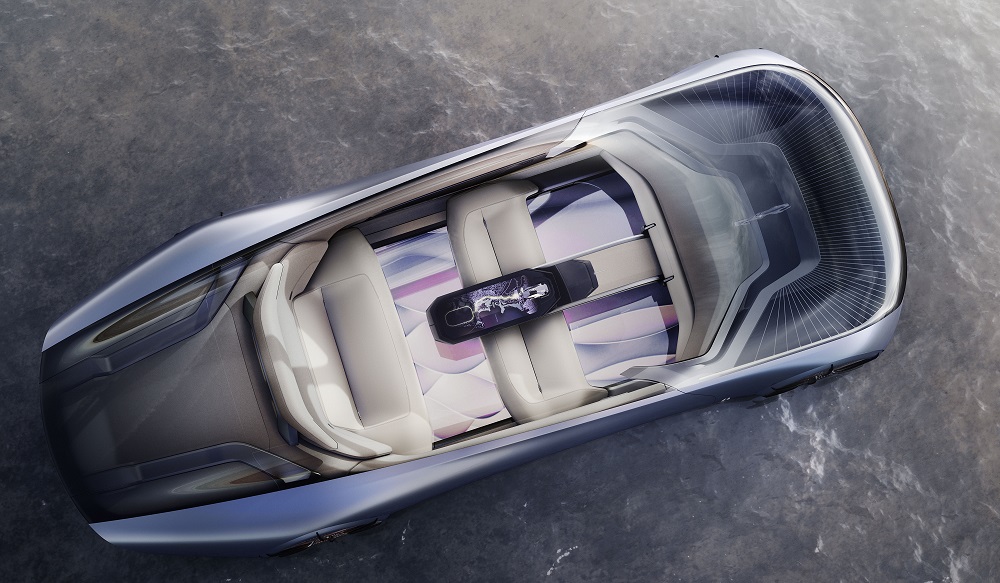 Transcending through space and time, inside and out
Tail-down, relaxed and sleek, the aero-shaped design is low to the ground, seamless and flush in its details with a K-tail execution efficient in guiding the air over the vehicle.
Arriving with elegance, the glass roof and reverse-hinged doors lift to give a true sense of ceremony and welcome, with the signature Lincoln Embrace. Smart wheel covers help to advance the Embrace even further, utilizing lighting and sensors to communicate motion, battery life and human presence.
The entire interior has been designed to create an immersive environment. The digital floor, canopy and ambient lighting all harmonize to create a personalized experience that can enhance your mood. Orchestrated like a fine-tuned symphony along with interior lighting that harmonizes with sound, scent and touch, the digital floor transports passengers to the sanctuary of tomorrow.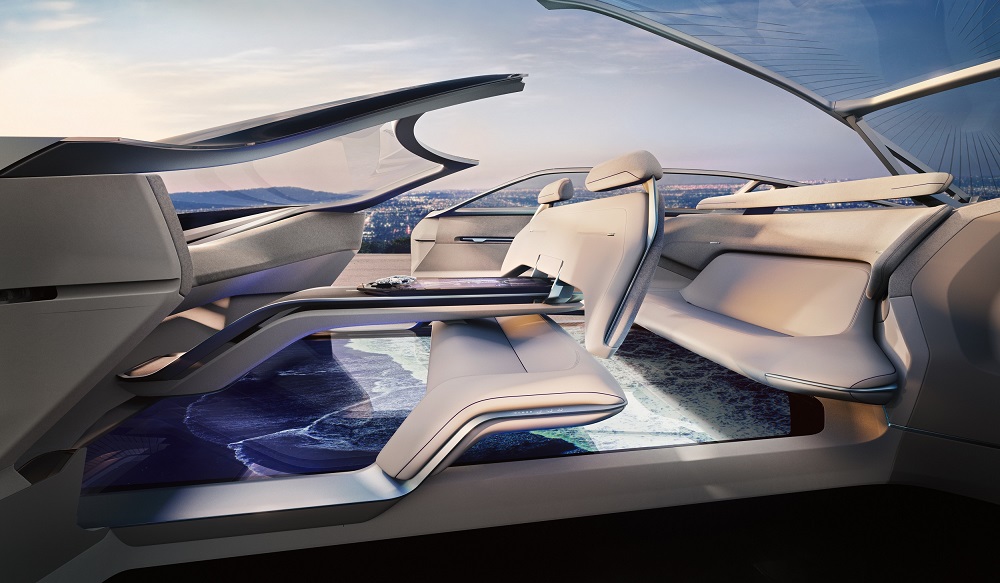 A nod to history
The Model L100 Concept celebrates the brand's design heritage and harkens back to the 1922 Model L which was built after Ford Motor Company's purchase of Lincoln. The 1922 Model L was highly regarded for its outstanding engineering, serving as the foundation for the design transformation and the beginning of Lincoln luxury.
A crystal greyhound hood ornament, originally selected by Edsel Ford in the 1920s, symbolizes grace, elegance and speed and is visible through the transparent hood, capturing depth and illumination.