New V12 Vantage Roadster fuses ultimate performance with open-air thrills
Production limited to 249 examples globally and a closed order book due to unprecedented demand
Unmistakeable looks thanks to dramatic widebody design
First Vantage Roadster to feature the 5.2-litre V12 Twin-Turbo powertrain
Outputs of 700PS and 753Nm make this the most powerful Vantage Roadster ever
Wide-track suspension provides pinpoint handling; aerodynamic package generates up to 216kg of downforce
Top speed of 200mph, 0-60 in 3.5 seconds
Deliveries scheduled to begin Q4 2022
A uniquely exciting and ultra-exclusive limited production model which combines the thrilling performance of the most powerful Aston Martin Vantage ever made with the freedom and sensory stimulation of roof-down driving.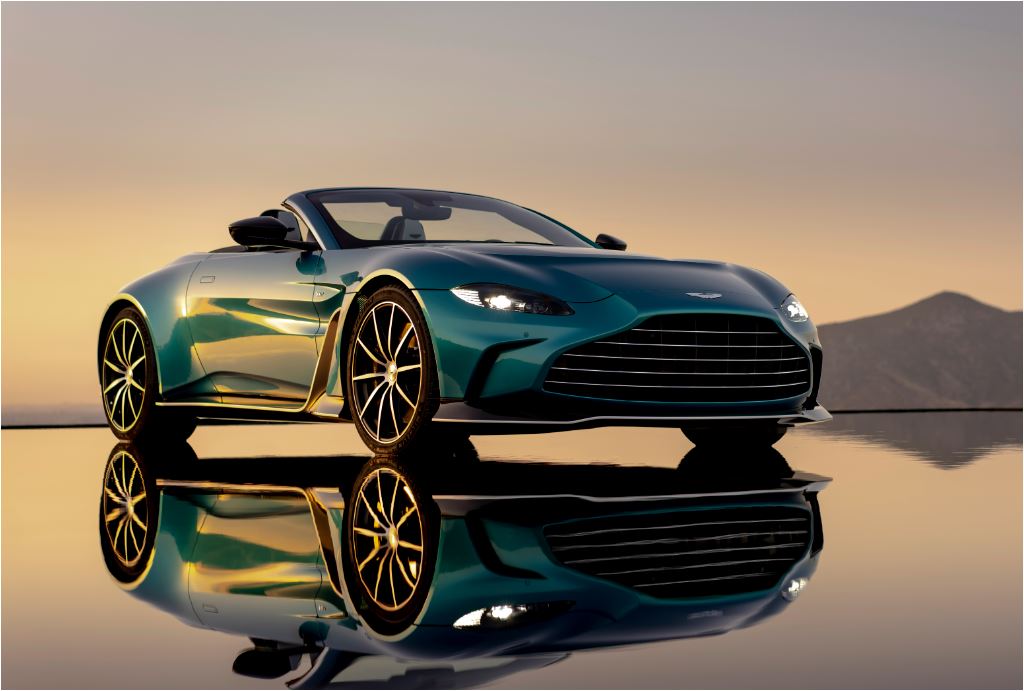 With production strictly limited to just 249 customer examples globally, with all examples sold ahead of release, the V12 Vantage Roadster boasts a compelling combination of dramatic widebody design, ground-hugging wide-track suspension and – for the first time in a Vantage Roadster – the mighty 5.2-litre Twin-Turbo V12 engine. With searing straight-line speed and the unfiltered howl of Aston Martin's sonorous 700PS 12-cylinder engine, the V12 Vantage Roadster elevates the open-top driving experience to a scintillating new level.