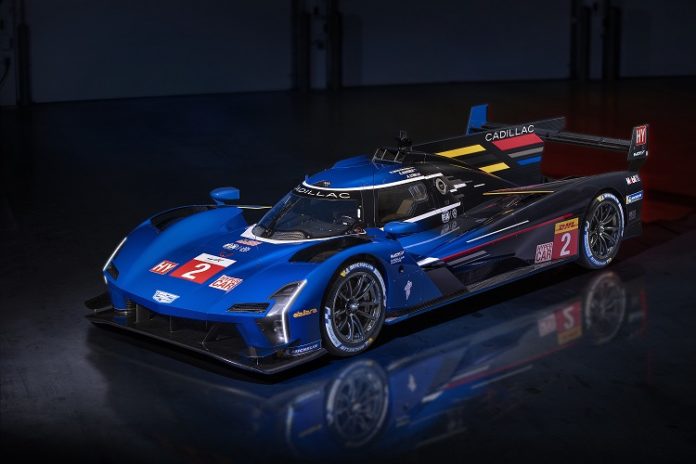 Bold V-Series color-and-graphic designs shown on final design of all-new electrified prototype race cars
Cadillac today revealed the liveries for the three all-new electrified V-LMDh race cars that will make their competition debut at the Rolex 24 At Daytona this month.
The three distinctive designs represent the teams campaigning the all-new Cadillac V-LMDh, each with a different bold color from the Cadillac V-Series emblem.
"Cadillac is ready to compete against the very best in North America and internationally — including one of the world's toughest races, the 24 Hours of Le Mans," said Global Vice President of Cadillac Rory Harvey. "As Cadillac builds toward an all-electric future, the all-new V-LMDh furthers our dedication to exploring new advanced performance technologies."
Cadillac Racing will be competing in the IMSA WeatherTech SportsCar Championship with the No. 01 Cadillac Racing and No. 31 Whelen Engineering V-LMDh cars and in the FIA World Endurance Championship with the No. 2 Cadillac Racing V-LMDh.
The eleventh season of FIA World Endurance Championship, will kick start with Official Prologue at Sebring on March 11th and 12th, 2023 and conclude in Bahrain on November 4th, 2023.