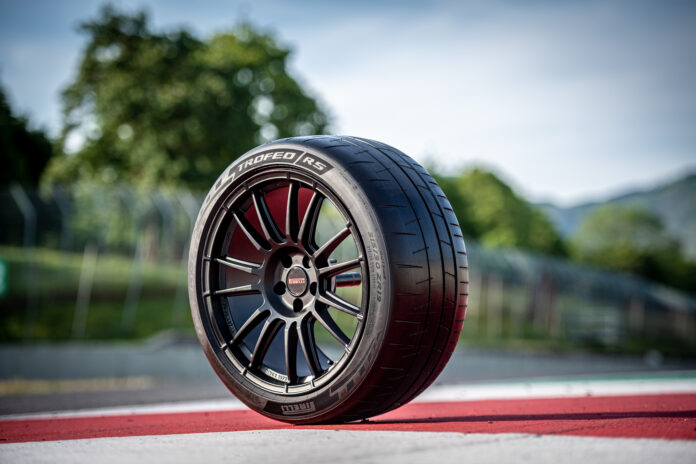 Pirelli presents the P Zero Trofeo RS: the latest version of the semi-slick tyre that is designed for carmakers aiming to highlight the performance of their most sporting models. One example is Pagani Automobili, which was the first to request a specific version of the new tyre for the Utopia; its latest hypercar.
The new tyre was born as a technical evolution of the P Zero Trofeo R and distinguishes itself also by its position in the marketplace. The P Zero Trofeo R was originally designed as an aftermarket tyre to improve on-track performance, while the P Zero Trofeo RS is primarily intended as original equipment, giving manufacturers the chance to supply cars that are already primed for a sports driving experience from new.
This new generation of semi-slick Pirelli tyres offers even more performance in the dry as well as extra consistency. When the tyre is being used most intensively, performance is maintained for longer to allow more speed and safety over several different track sessions: a result obtained thanks to Pirelli's extensive experience in the top categories of motorsport. The materials used, especially in the tread pattern compound, make full use of that know-how, adapting it to both road and amateur track use. As this tyre is original equipment for hypercars and supercars homologated for the road, Pirelli's engineers also concentrated on safety in wet asphalt conditions.