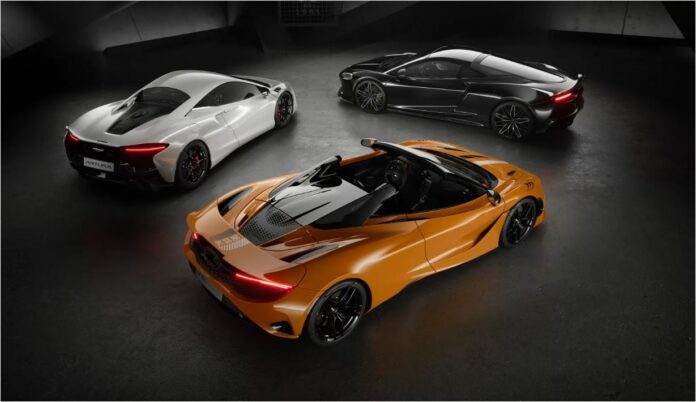 From a special Formula 1 livery to a thrilling display at this summer's Goodwood Festival of Speed, McLaren has celebrated its 60th anniversary in many ways during 2023.
Now, to celebrate six decades of McLaren, a stunning selection of beautifully executed and engineered 60th Anniversary Options have been created for 750S, Artura and GT.
Available to specify for a limited time period of just one year, customers have an exclusive and exciting opportunity to celebrate McLaren's remarkable heritage through their car – a powerful, stylish way to take 60 years of epic achievements into the future.
Options include three distinctive anniversary paint colours: Indy Orange, Monaco White and Le Mans Grey, each with contrasting brake calipers. These colours celebrate McLaren's victories in the world's three biggest races: the Indy 500, the Monaco Grand Prix and the Le Mans 24 Hours – a rare and unique achievement that is otherwise known as motorsport's 'Triple Crown'.