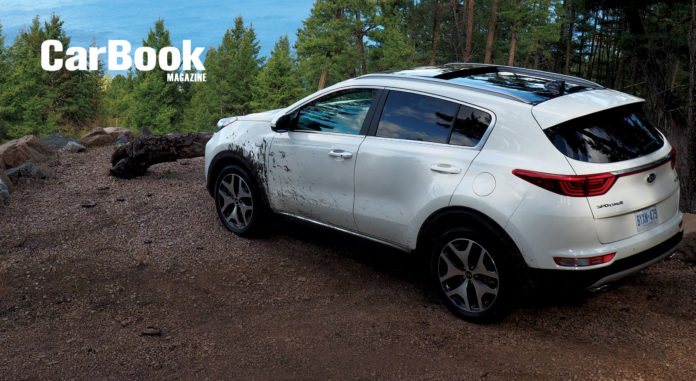 [soliloquy id="1073″]
CUV pioneer continues to evolve
Making its first appearance way back in 1993, the Kia Sportage compact crossover utility vehicle debuted at a time when there wasn't anything else like it on the market. Released a year ahead of the Toyota RAV4, five years before the Honda CR-V and eight years before the Ford Escape, all, and now many more, are competing fiercely for a slice of the immensely popular small SUV pie.
The current fourth-generation model is targeted towards the coveted Millennial demographic, seeking attributes like value — the Sportage starts at $24,795, priced in-between a Nissan Rogue and the aforementioned RAV4 — reliability, all-wheel drive safety and of course, tech. Lots and lots of tech.
New look
The face of the vehicle is radically different from the former version and oozing with influence from Kia's chief designer Peter Schreyer. The signature Tiger Nose grille finally makes it onto the CUV, and here's a fun fact you might not otherwise learn: there are two subtly different grilles, one containing smaller openings in the mesh installed on base trims and another using bigger spaces in-between to facilitate better airflow on turbo variants.
Perhaps the biggest point of conversation on aesthetics comes from the introduction of the optional "Ice Cube