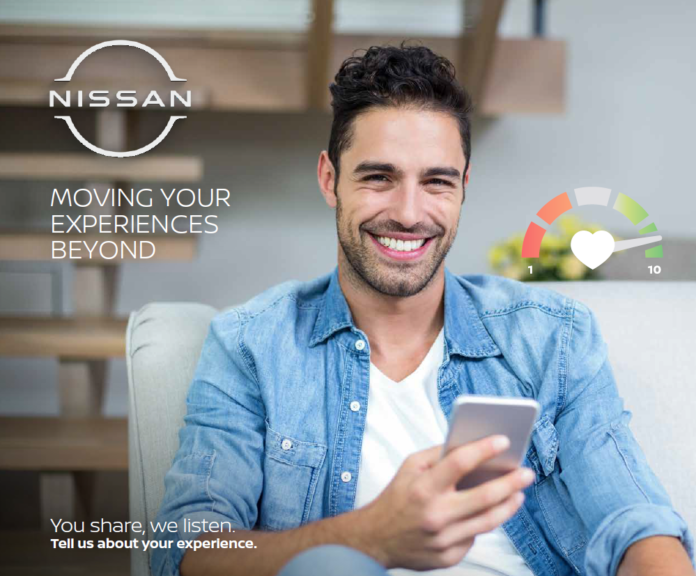 In line with its aim to enhance customer service and satisfaction in the region, Nissan has introduced a new digitization program to gauge customer fulfillment across the brand's official sales partners in the Middle East. Presented in an innovative digital survey, the new program is designed to make it easier for customers to provide valuable feedback, as well as help Nissan local dealers address any concerns swiftly and efficiently.
The new digital solution is another demonstration of Nissan's focus on customer centricity across the region and embrace of innovative technologies to cater to customers' needs. Following an interaction with sales or aftersales staff at any of Nissan's authorized sales or aftersales centers in the region, customers will now be contacted via short message service (SMS) including a dedicated web link to a short digital survey. This allows Nissan customers to respond to the survey at a time and place of their convenience, while also allowing Nissan dealers to listen to customers and respond to their feedback with customized solutions that ensure overall positive experience and satisfaction.
Thierry Sabbagh, Managing Director, Nissan Middle East said: "At Nissan, our customers remain at the core of our operations, and their feedback is instrumental in helping us better serve their needs. Our new digital survey builds trust among customers in the region and proves that Nissan is a brand that truly cares. By addressing key customer experience aspects and acting upon feedback swiftly, we keep a real-time pulse on changing customer preferences and rapidly innovate to redesign journeys that matter to a very different context."
The digital survey adopts a holistic approach to enhancing customer service, allowing users the opportunity to provide quantitative and qualitative feedback across a 10-point scale on various aspects of their experience – including the dealership or workshop visited, sales or service advisors they have interacted with, and the quality of service received.
Nissan has also introduced a new Red Flag system within the survey that prevents potential issues from turning into complaints. It enables swift resolution of issues and ensures customers feel heard with feedback provided within a period of 48 hours.
Moving experiences beyond expectations, Nissan's newest digital innovation is a testament to its customers across the region and the quality of service it provides. With a strong focus on enhancing customer experiences, Nissan is committed to making every interaction with customers a pleasant and memorable one.