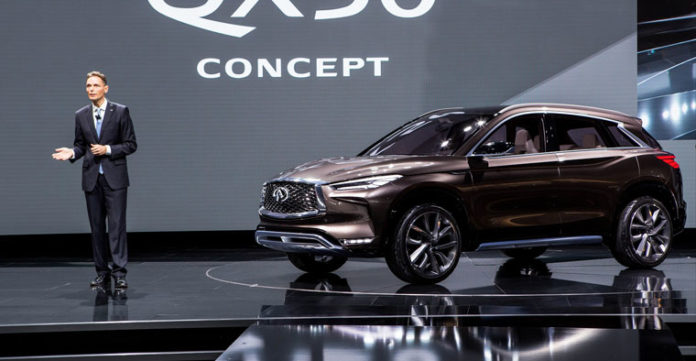 Signals commitment to systems that empower, not replace the driver

QX50 Concept previews first production-ready 'co-pilot' system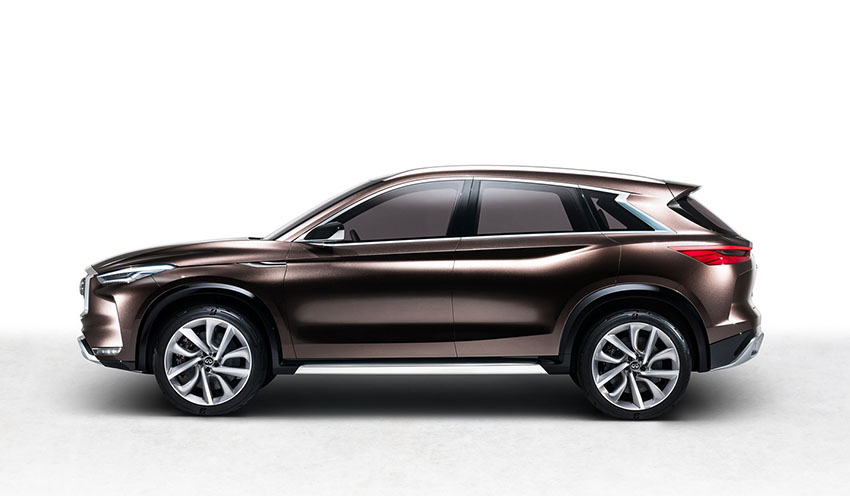 INFINITI previewed 'co-pilot', an evolving suite of autonomous drive support technologies, at the 2017 North American International Auto Show (NAIAS) in Detroit, USA.
Central to the strategy for the development of all future 'co-pilot' systems is that they should ensure the driver retains ultimate control over their vehicle – in keeping with INFINITI's focus on driver engagement. Empowering rather than replacing the driver, 'co-pilot' will act as a 'co-pilot' and take on the management of less rewarding driving tasks, such as ensuring safe progress in stop-start traffic on the highway or keeping track of the position of surrounding vehicles.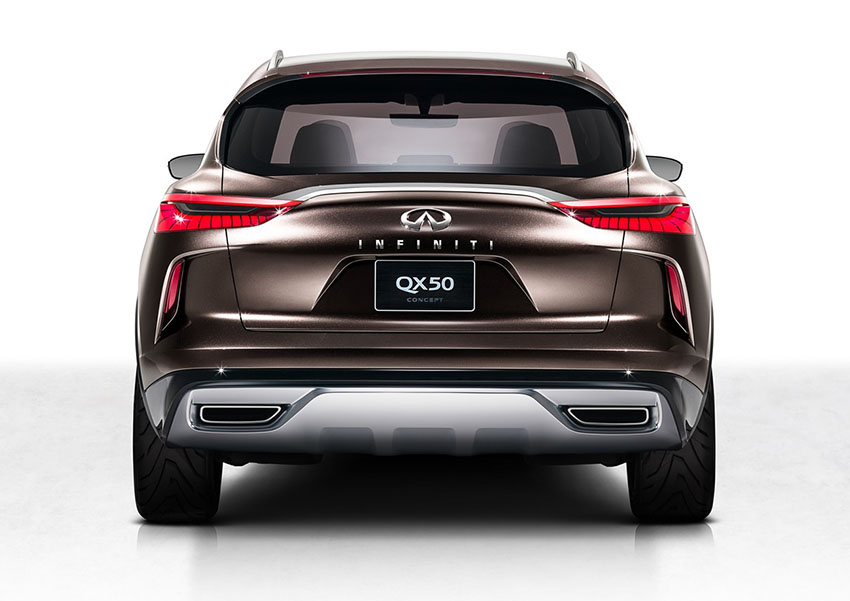 The 'co-pilot' technologies showcased at NAIAS feature on the QX50 Concept, which demonstrates how a future INFINITI premium mid-sized SUV could look and also makes its debut at the show.
Since its inception in 1989, INFINITI has brought pioneering driver-assistive technologies to the customer. The company has been responsible for a series of world-first semi-autonomous technologies, including Predictive Forward Collision Warning, drive-by-wire Direct Adaptive Steering and Active Lane Control.
Roland Krueger, President of INFINITI, commented: "INFINITI customers love to drive and our approach to autonomous driving reflects this. Equipping drivers with their very own co-pilot, the QX50 Concept lights a path to the future integration of INFINITI's autonomous drive 'co-pilot' technologies, reimagining how the driver interacts with the car.