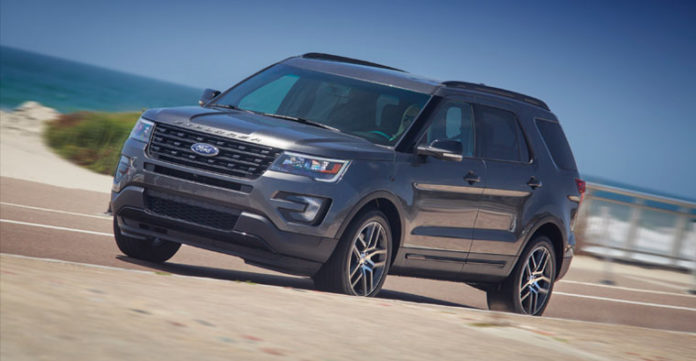 Being a mother is arguably the hardest, yet most rewarding, job in the world.
A little help, however, is always welcome.
Speaking with Ford moms, we have discovered the car features that moms find faultless. 

Many first-time moms are quick to realise that your hands are, somehow, always full – either with a baby or its accompanying excess baggage now required to run simple tasks.
Though often taken for granted, Ford has been incorporating assistive technologies for years; easy keyless entry into the vehicle via the touch of a button, a hands-free liftgate, one-touch power fold second seats or tumble third row seats, can all make a mommy's life a little easier.
As children grow, so too do their needs and means for distraction.
While a new mother will benefit from hands-free liftgates and keyless entry, those moms with kids that can speak in full sentences and fascinating conversations find built-in power outlets priceless, keeping smartphones and tablets fully-charged and the little ones distracted enough to not require your attention, which is very much required for the road. Easy connection to Ford's SYNC 3 infotainment system for tech-savvy pre-teens is another distraction tactic to ensure moms enjoy a quiet, calm journey.

Inevitably, and it doesn't matter what age the children are, safety is one of the most important aspects for a mom when choosing a car.
With younger kids in the car, despite a mom's staggering ability to multitask, you will be distracted, whether you like it or not. Ford's radar-based BLIS with Cross-Traffic Alert system, and adaptive cruise control with collision warning and brake support, are invaluable when attention to the road has waned, for even a split second.
Though someday the little tykes stop being your tiny toddler, they battle through pre-teen tensions and teenager tantrums, they will always be your baby.
And when they get their own licence, Ford's MyKey® can reassure an experienced mother that her choice in car has been the right one to guarantee the safety of her child, even when she's not watching.
To many mothers, a self-driving Ford is top of the wish list.
While the future leans toward a driverless society – a direction Ford is taking– soon mothers can look forward to the freedom to give their undivided attention to their little ones en route to their destination, enjoying a stress-free ride together.