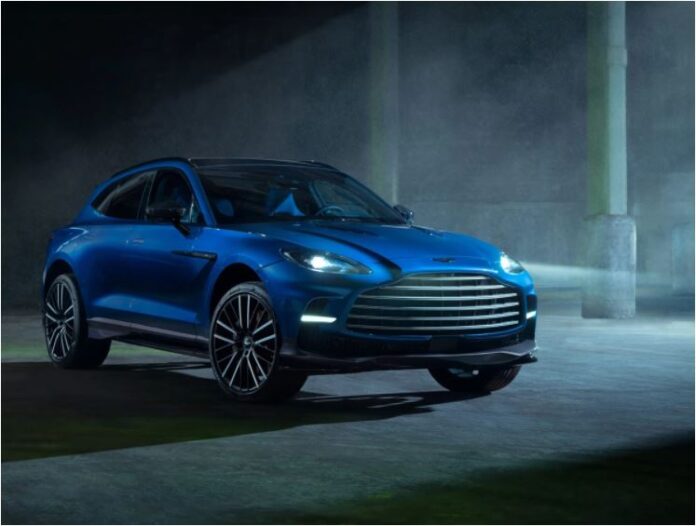 The world's most powerful, luxury SUV. A new ruler of adventure with 707PS. Born with a sports car soul, its immense power and peerless handling make every drive a voyage of intensity. A magnetic force with a commanding presence. DBX707 is a new seat of power.
The new DBX707 is an SUV like no other. One which elevates Aston Martin to the pinnacle of the segment with a unique combination of blistering performance, supreme dynamics, unmistakable style and absolute luxury. But this SUV is not just about power. DBX707 showcases true engineering mastery to unleash new levels of dynamic performance.
Fastest. Most powerful. Best handling. Three accolades for which the DBX707 was conceived to claim. Not by blindly chasing benchmarks, but achieved on its own terms and in its own inimitable way.
Exterior
Unafraid to make an entrance, proud to take centre stage, DBX707 is the most powerful luxury SUV in the world and it is unafraid to say so. On the road, in the mirror, in the flesh, it dominates. It exudes a confidence, style and muscular beauty while retaining the hallmarks of our iconic Aston Martin design DNA.
Interior
With DBX707 comes a new interior theme that fully befits a car of this power and sporting prowess. Simply called 'Accelerate', it features an Alcantara® headlining, multi-adjustable heated and ventilated seats, a dark chrome look to the interior, a sports steering wheel and the legendary Aston Martin wings embroidered into the seat backs.