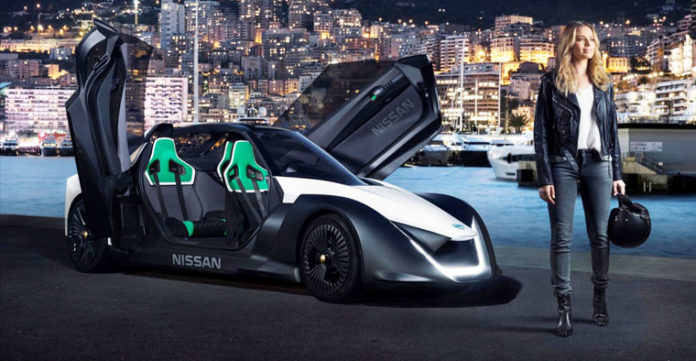 • Suicide Squad and The Wolf of Wall Street actor revealed as the new face of Nissan's electric vehicle and zero emission programme
• In first mini-movie, Robbie takes Nissan BladeGlider for a midnight spin around Monaco as company moves to attract new audience to the electric revolution

Actor Margot Robbie has been revealed as Nissan's new electric vehicle (EV) ambassador by racing the carmaker's radical all-electric BladeGlider sports car around the world-famous Monaco Grand Prix circuit, at midnight.
The prototype 190km/h Nissan BladeGlider, which hits 100km/h in less than five seconds, challenges the conventional thinking of what an all-electric sports car could look like in the future. Showcasing all the fun and excitement of pure electric vehicles, the prototype is part of Nissan's Intelligent Mobility vision of how cars should be driven, powered and integrated into society.
Margot Robbie put the radical three-seater through its paces around the closed Monaco street circuit before racing another BladeGlider. The pair of 272PS performance cars raced through the iconic Tunnel and diced with each other along Massenet before finishing in the glamour of Casino Square.
In the film, the Suicide Squad and The Wolf of Wall Street star is also seen demonstrating the drifting prowess of Nissan BladeGlider around one of the most famous corners in the world of motorsport – the iconic Fairmont Hairpin.
Margot Robbie said: "It's a really exciting time for electric vehicles. More people are choosing to go electric, leading the way to a more sustainable future and the Nissan BladeGlider hints at the future of smarter performance cars.