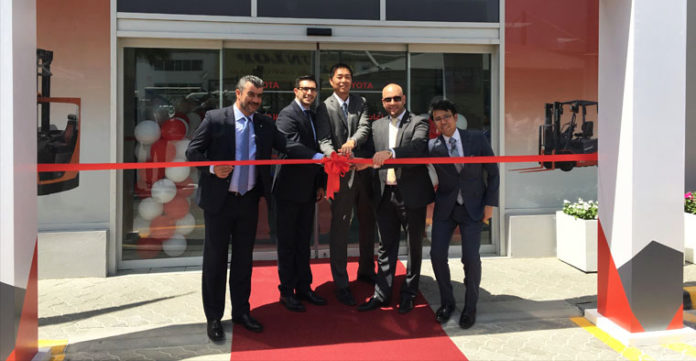 Al-Futtaim Motors, leader in sustainable mobility and exclusive distributor of Toyota Material Handling in the UAE, opened the doors to its very first standalone 3S Toyota Material Handling facility in Umm Ramool, Dubai (sales, service and spare parts).
The fully integrated ASEC certified 3S facility offers customers a much more convenient and efficient journey than ever before, with a dedicated service area that includes 18 simultaneous working bays.
Additionally, an automated vehicle in the form of a mobile robot that follows markers or wires on the floor, while using lasers for navigation, is utilized in the facility, in order to create fast synergy and increase uptime between the parts counter and service technicians, ensuring faster services and heightened efficiency and productivity.
Ramez Hamdan, General Manager of Toyota Material Handling at Al-Futtaim Motors, said: "The opening of our first standalone Toyota Material Handling facility in Dubai marks a huge milestone for us. We pride ourselves on delivering not just reliable equipment of excellent quality, as well as premium after sales services, but also non-stop solution services where customers could get full warehousing, logistics and transportation consultancy, all in one place