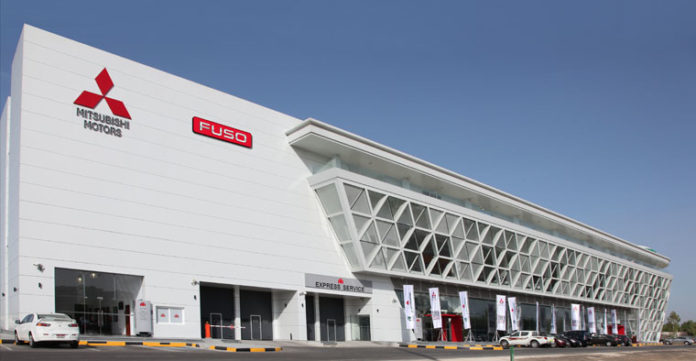 with "Pick your deal" Ramadan Promotion.
Al Habtoor Motors, Mitsubishi's official dealer in the UAE, is ready to treat customers with absolute value along with greater savings on the entire fleet of Mitsubishi passenger cars during the holy month of giving. What makes it even more exciting is they also get a chance to win 5 Lancer EX cars in Dubai and 5 in Sharjah.
The Mitsubishi range is now available at special prices with the legendary Pajero starting from AED 1,390 per month, the smart crossover ASX from AED 926, the stylish Outlander from AED 1127 per month, the spacious Lancer EX from AED 617 per month and the powerful Montero Sport from AED 1,082 per month.
Pajero buyers will get an exclusive ZERO Interest for four years. and ZERO Deposit, Free Service up to 50,000 Km, Free Insurance and Free Warranty. Furthermore, most cars come with added convenience like 4 months/120 days deferred payment and other benefits which include Free Insurance, Free 5 Years/100,000 Km Warranty, Free Service up to 50,000 km and Free Llumar Tinting & ScotchgardTM Upholstery Protection. Above all, trade-in customers can now avail an additional 2% special bonus while purchasing a new Mitsubishi car.
"Ramadan is special time for all including our customers. We thus strive to offer the best deals in town along with absolute value for their money. The year, we are having the added excitement of a chance to win from 10 Lancer EX cars." said Mr. C.V. Ravin, General Manager Sales – Mitsubishi, Al Habtoor Motors.
Mitsubishi Automobiles celebrates "A century of innovation"
In 2017, Mitsubishi automobile celebrates its 100th anniversary. It marks 100 years of success and innovation. Since 1917, Mitsubishi automobiles have contributed to the global community by developing new technologies and tackling new domains. Mitsubishi's automotive story began when the Mitsubishi Shipbuilding CO., LTD. introduced its very first car, the Mitsubishi Model-A which was designed as a luxury vehicle for government officials. In fact the Mitsubishi Model-A was the first mass-production car in Japanese history. In the 100 years that followed, Mitsubishi revolutionized the automotive sector with its path-breaking technologies, pioneering concepts and winning streak in world's most gruelling rallies. After 100 years of automotive engineering and accomplishments, Mitsubishi Motors is setting its sights on the next generation of Electric Vehicles and connected car technology. The eX SUV Concept will lead the way with Tesla-rivalling range, automated driving capability and a whole new look.