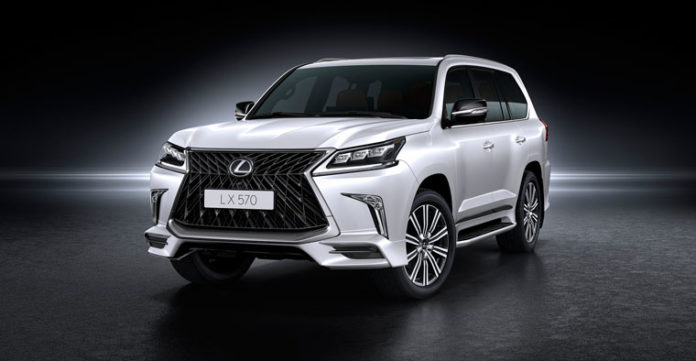 Keeping its promise of 'Experience Amazing', Lexus, exclusively distributed by Al-Futtaim Motors in the UAE, launched the 2018 LX 570 Signature luxury SUV that comes with numerous interior and exterior upgrades, adding further accents to its already stronger, grander and finer look.
Available in limited quantities, the Lexus LX 570 Signature exhibits a host of exclusive add-ons, including a new front Spindle grille, new front bumper spoiler, black door mirror cover, darker door molding and rear bumper diffuser for enhanced aerodynamic performance.
For added stability and agility while driving, the LX 570 Signature is fitted with a Performance Damper, aiming at improving the handling performance and ride comfort of the vehicle, while enhancing the quality of the audio sound.
Owners of the new LX570 Signature will also get to enjoy new alloy wheels with a darker color pattern for added presence and elegance on the road. Also, courtesy of Al-Futtaim Motors, the Signature model comes with a special Lexus branded prayer mat as well as a cargo mat.
On the new model, Christopher Buxton, Managing Director of Lexus at Al-Futtaim Motors, said: "The Lexus LX 570 is our best-selling vehicle thanks to its strong ties with the people of the UAE. Now with the LX 570 Signature, Lexus fans who are looking for an even more premium driving experience can enrich their lifestyle with this exclusive luxury SUV