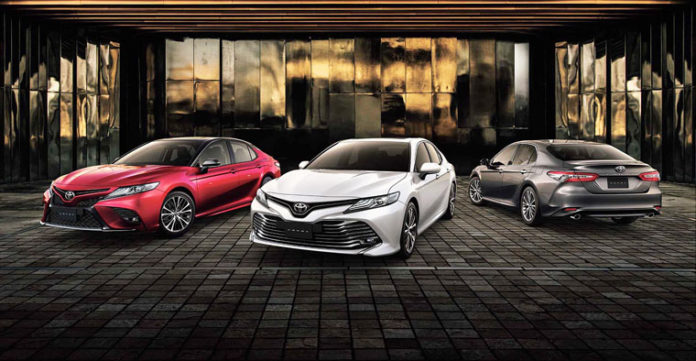 New 3.5-liter V6 engine with eight-speed automatic transmission promises emotionally-charged performance

• Sporty look with aggressive character lines and low center of gravity
• Ultra-modern interior enhancing comfort and convenience for all passengers
• Advanced safety technologies ensure passenger safety
Al-Futtaim Toyota, leader in sustainable mobility since 2008, is proud to announce the launch of the 8th generation, all-new 2018 Toyota Camry, that sets new design, performance and comfort standards in the mid-size sedan segment.
With the aim of reinventing the car, the design team worked from scratch using Toyota New Global Architecture (TNGA) as the basis for the all-new platform, units, electronics, and other core components, which resulted in a striking emotional character, stunningly beautiful design, responsive driving, and premium ride performance.
Throughout its lifespan, Camry has established an unshakable presence both in the Middle East and globally, with sales surpassing 19 million units worldwide, many of which have crossed 1 million km in mileage and are still running perfectly. However, the new 2018 Camry celebrates a new milestone that makes it more popular among a younger and fun-seeking audience, thanks to a new powerful powertrain option, a 3.5L V6 engine under the Camry Grande marque.
As it names indicates, Camry Grande is grand in every sense of the word, from the way it looks to the way it performs on the roads. The Grande's 3.5L V6 engine is mated to an 8-speed automatic transmission, and delivers an outstanding 298hp, at almost the same fuel consumption rate of the smaller 2.5L engine thanks to the D-4S fuel injection system.
Grande sets itself "ahead of ambition