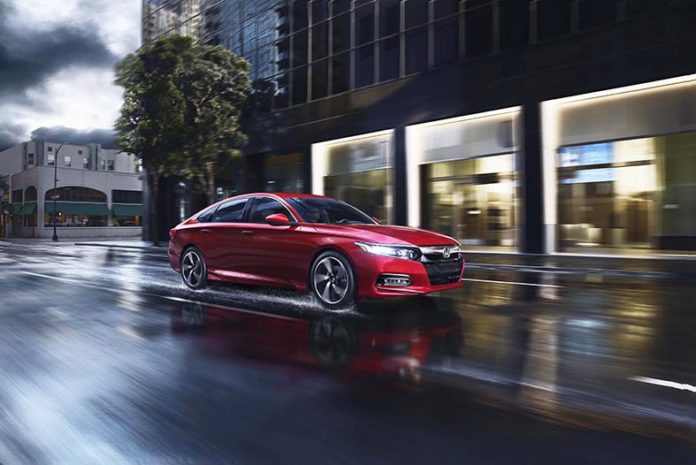 First introduced in 1976, the Honda Accord is the second longest-running automotive nameplate in Honda's history, after the Honda Civic. The Accord was the first automobile from a Japanese automaker to be manufactured in America and has been in continuous production at the company's Marysville, Ohio auto plant since November 1, 1982, using domestic and globally sourced parts. Total global Accord production exceeds 17.5 million units. In 1987, Accord became the first U.S-made automobile from a Japanese automaker to be exported overseas (Accord Sedan to Taiwan).
Accord has also played an important role in advancing low-emissions vehicle technology in America and was the first Honda automobile to meet California's ULEV, SULEV and SULEV30 emission standards.

The New 2018 Accord
The 2018 Accord is the 10th generation of Honda's perennially best-selling midsize sedan. All new from the ground up, the new Accord is built on a new platform with a lower, wider stance, a lighter and more rigid unibody structure; a lighter and more sophisticated chassis; two advanced new power units, including Accord's first-ever turbocharged engines, a new 10-speed automatic transmission.
In recreating Accord for its 10th generation, Honda designers and engineers sought to convey "absolute confidence