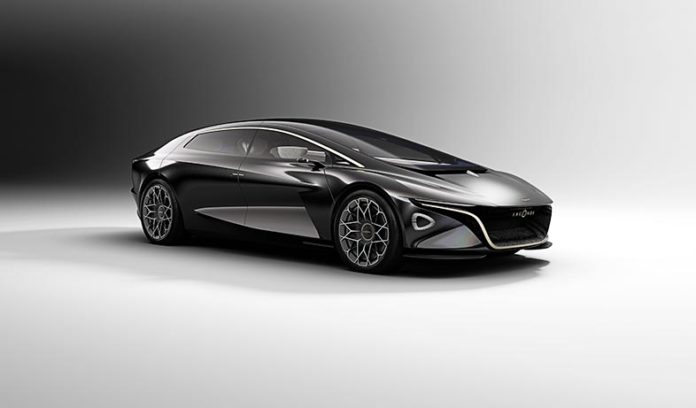 A NEW KIND OF LUXURY MOBILITY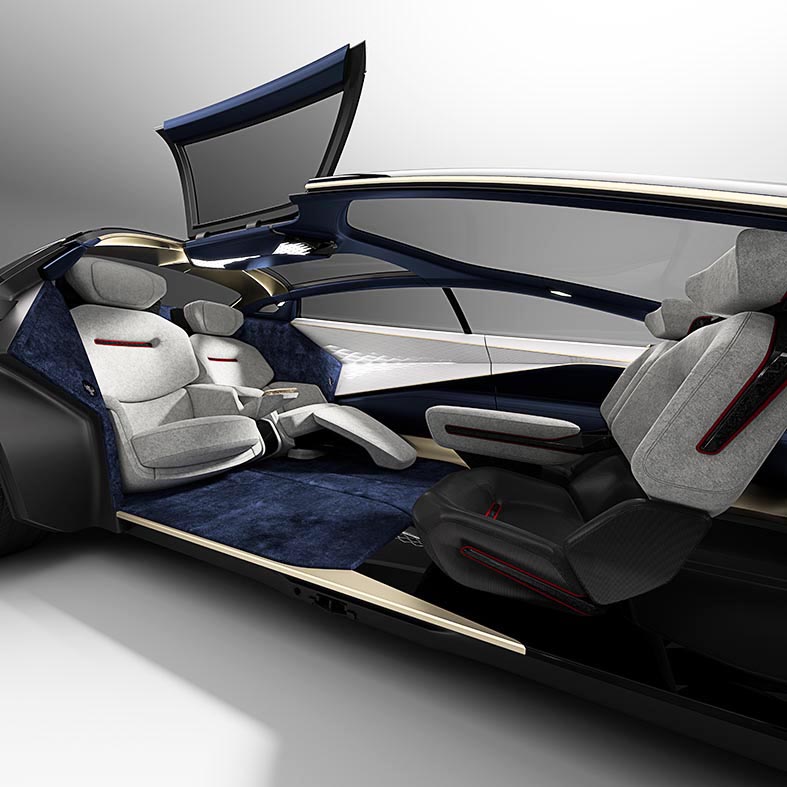 Aston Martin is proud to present Lagonda Vision Concept, marking the beginning of a new range of state of the art, emission-free luxury vehicles. Production is planned to start in 2021.
Lagonda aims to be the world's first zero emission luxury brand. It will confound traditional thinking and take full advantage of the latest advances in electrification and autonomous driving technologies, which amount to the biggest revolution in land-bound transportation since the invention of the car.
Lagonda will show how true luxury and modern design, far from being diametrically opposed interests, can exist in total harmony and enhance each other's most desirable characteristics.
'We believe people associate luxury in their cars with a certain traditional and even old-fashioned approach because, to date, that is all that's been available to them,' commented Aston Martin President and Chief Executive Officer, Dr Andy Palmer. 'Lagonda exists to challenge that thinking and prove that being modern and luxurious are not mutually exclusive concepts.'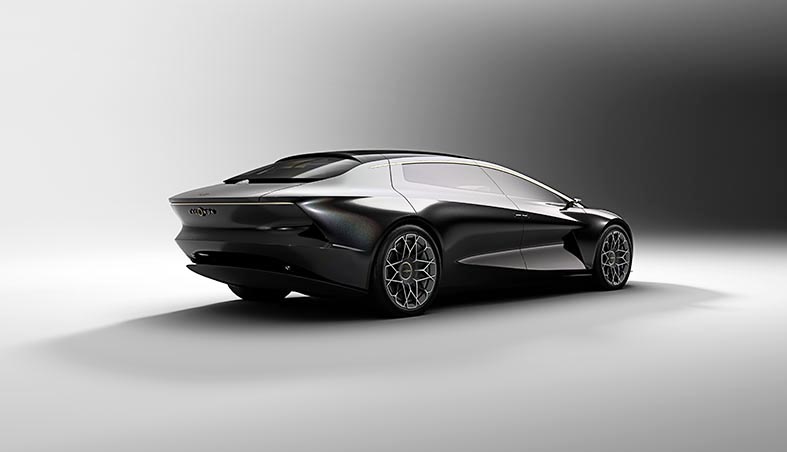 Lagonda 'Vision Concept'
The Lagonda 'Vision Concept' is a near future study that previews the design language that could potentially be seen in production Lagonda models as soon as 2021. Alongside the new concept, two 40 per cent scale models will be displayed, one coupe concept and one SUV concept, to illustrate how the Lagonda design language could be adapted for the future.
'The Lagonda Vision Concept is an incredibly bold design statement,' said Aston Martin EVP and Chief Creative Officer, Marek Reichman. 'The electrification revolution means there is no longer any need for horse and carriage design, and our new concept shows the scope of design opportunities that open up once you no longer need to provide space for a large power source directly in front of the passenger compartment. In the Lagonda Vision Concept, the batteries occupy the floor of the car. Everything above that line belongs to us.'
The Vision Concept showcases Lagonda design ingenuity. Both far shorter and lower than traditional limousines, the exceptional space efficiency that has been achieved by its radical design means there is room inside for four adults, each of two metres height or more, to stretch out in luxurious comfort.
'Lagonda has no need to occupy a huge amount of road space or make an ostentatious wealth statement,' continues Reichman. 'It is like comparing Concorde to the first class cabin of a conventional airliner. By ditching traditional architecture like Parthenon grilles and massive frontal areas, and by using electrical power, Lagonda design can still be distinctive and luxurious without being grandiose. It offers its customers a thoroughly modern, emission-free form of super-luxurious mobility.'
Far more than any orthodox design, the Lagonda Vision Concept was designed from the inside out because that is what the architecture allows. With no need to package a vast internal combustion engine, gearbox and transmission, Lagonda's designers could optimise the interior down to the smallest detail and then build up the exterior of the car around it.
The Lagonda Vision Concept doesn't have a bonnet because one is not required. But it still needs to travel through the air and to do so as efficiently as possible to preserve battery life, which is why its shape is so sleek and dynamic. 'The shape of the Lagonda Vision Concept is the result of satisfying a number of different requirements,' says Reichman. 'The need to make a bold design statement, to establish Lagonda as a company of the future and to show how technological advancement can help liberate design too. So while Aston Martin design language can be seen as organic and natural, that of Lagonda is more sculptural, shocking and challenging. It is a shape formed by the collision of invisible forces, like those made by magnetic particles in an electrical current. The secret is to understand how to connect that shock and change to beautiful surfacing.'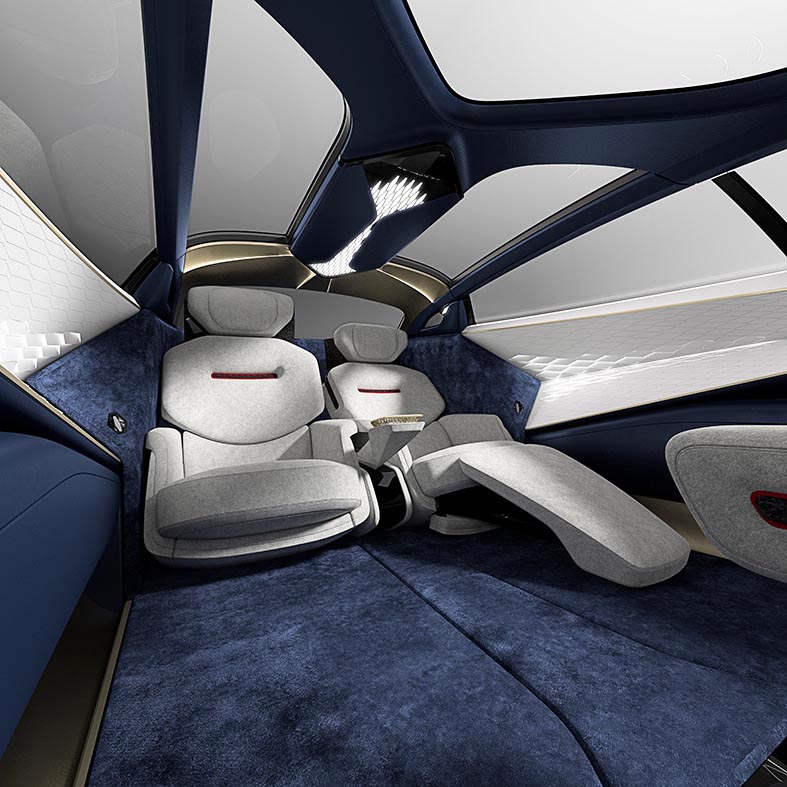 For the interior Reichman and his team took further delight in defying convention, turning to the most traditional of households for the most visionary thinking. 'How do you create a cabin that is at once unlike any other, capable of achieving a new level of luxury both in look and feel while staying true to Lagonda's forward thinking vision? For me there was only one man for the job.' The work of English furniture designer David Linley, has fascinated Reichman for years. His ability to marry materials, some very modern, others very established in ways that are never predictable held the key to the interior of the Lagonda Vision Concept.
'When we first started working with David we showed him all these ideas we'd had for marquetry and leather on the inside and he said, "Let's use different materials, materials people won't expect even in isolation, let alone together.