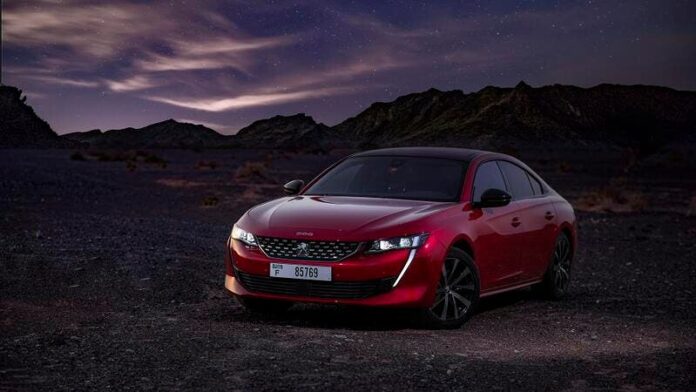 Peugeot is continuing to buck the automotive market trend across the GCC, as new figures released by the French vehicle manufacturer show that the company has enjoyed a year-on-year sales increase of 62 percent over the first ten months of 2019.
In the region's most populous country, Saudi Arabia, Peugeot sales have grown by 65 percent in the year to date, while the brand's biggest regional market, the UAE, has seen 43 percent more vehicles bought than in the same period last year. Customers in Kuwait have purchased 7 percent more cars and vans than by this stage last year, while Oman is already experiencing strong demand for the brand's products, having only been relaunched in the Sultanate at the end of 2018.
Peugeot's range of stylish and innovative cars are proving ever more popular amongst motorists across the GCC. Leading the charge this year is the company's award-winning flagship SUV, the 3008, followed by the 7-seat SUV, the 5008.  Peugeot's recently launched premium saloon, the 508 is also finding a growing number of new homes.
In October Peugeot launched its elegant Traveller 'Combispace', with room for up to nine occupants, at a time when the brand's range of robust Light Commercial Vehicles (LCVs) continue to gain traction. Just over half of all Peugeot LCV sales are of the versatile Expert, with the Boxer and Partner models accounting for around 20 percent each.
Rakesh Nair, Managing Director at Groupe PSA GCC, said: "Despite the challenging market conditions, the brand's resurgence in the region continues apace, as more and more customers discover the many benefits of owning a Peugeot. We aim to finish 2019 at close to double the number of vehicles sold when compared to 2018. It's an ambitious target, but we are confident that the brand is perfectly positioned to continue to go from strength to strength."
With a firm focus on the 'Push to Pass' strategy – Groupe PSA's vision to become a global carmaker on the leading edge of efficiency and a benchmark supplier of mobility services – 2019 has seen major steps taken to establish the Peugeot brand in the region. Key recent appointments have included a new Executive Vice President of Middle-East Africa region, a new Head of Dealer Operations and a new Head of Quality and Training at Groupe PSA GCC.