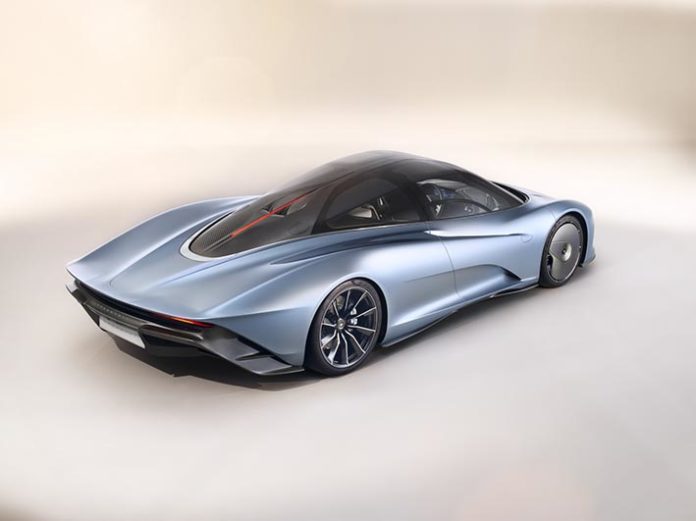 a momentous unity of art, technology and velocity
McLaren Automotive reveals the stunning, streamlined form and sensational specification of the McLaren Speedtail. The next chapter in McLaren's Ultimate Series, the Speedtail is the first 'Hyper-GT' from the pioneering British company recognised for producing luxury sportscars and supercars that deliver extraordinary driving experiences. The Speedtail can achieve the highest maximum speed of any McLaren to date, reaching 403 km/h (250mph), yet will also deliver an unprecedented blend of contemporary craftsmanship, materials innovation and bespoke personalisation. Just 106* will be created and all are already reserved, at a price from £1.75 million plus taxes.
"McLaren has never built a vehicle like the Speedtail before. As our first 'Hyper-GT', the Speedtail is the ultimate McLaren road car; a fusion of art and science that combines an astonishing maximum speed with an iconic central-driving position and a truly pioneering approach to bespoke personalisation. A ground-breaking hybrid powertrain sits within a lightweight carbon fibre body reminiscent of sleek 'streamliners' that once set world speed records, while the luxurious three-seat cockpit offers a sublime combination of an incredible driving experience, unmatched individualism and innovative materials never seen before in a road-going vehicle.