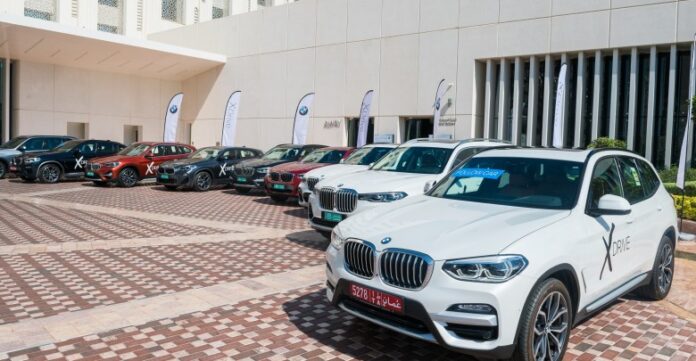 Al Jenaibi International Automobiles celebrated the pioneering, sporty and rugged style and performance of BMW's acclaimed X-Range of Sports Activity Vehicles (SAV) at a recent BMW X CREW event.
The prestigious motoring showcase saw Al Jenaibi International Automobiles present every model of BMW's X-Range during the specially organized drive from the W Muscat in Oman's Shatti Al Qurum Beach Area. Held on 8th and 9th November, the BMW X Roadshow featured the BMW X1, X2, X3, X4, X5, and X7 models.
 The route, which featured urban driving experiences as well as a variety of other terrains, was specifically chosen to highlight the superb capabilities of BMW's SAV models. Johnny Oommen, CEO, Al Jenaibi International Automobiles said: "The recent BMW X CREW drive event was the ideal opportunity for BMW aficionados, loyal customers and VIP guests to explore the complete range of these superb SAV's. BMW has been at the forefront of the global SAV market ever since the launch of the first X5 in 1999. Since then the marque has grown its X-Range to the proud position it holds today.
 "The BMW X Roadshow was a great showcase for this superb collection of SAVs and their unrivalled driving capabilities. " BMW trained professional drive trainers conducted the event to ensure customers experience the capabilities of the SAV's to the fullest. The event was attended by over 70 customers during the course of two days. Customers are invited to take a closer look at the BMW X-Range and book a test drive by visiting their closest Al Jenaibi International Automobiles Showroom.