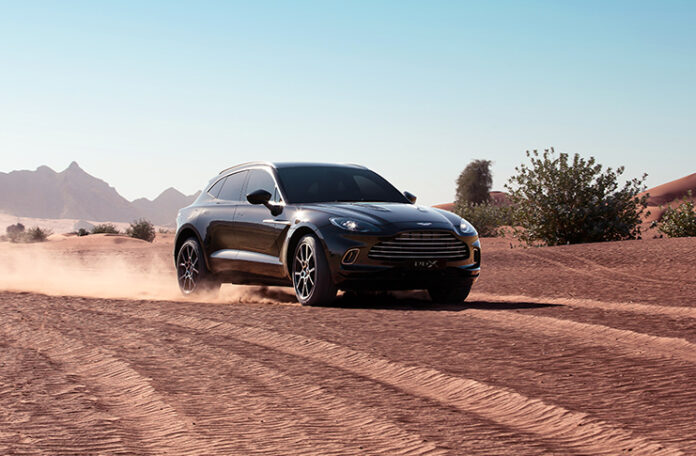 Aston Martin has made its much-anticipated return to Bahrain with new partner Adamas Bahrain Motors. The partnership will see the unveiling of an impressive new showroom in MODA Mall later in the year, showcasing the marque's full range of award-winning Second Century models for the first time – led of course by their highly anticipated new SUV, Aston Martin DBX.
To commemorate the new partnership and celebrate the launch of one of the company's most important launches ever, Adamas Bahrain Motors are showcasing the all-new DBX at MODA Mall in the Kingdom from 22nd – 25th January.
"2020 is set to be a very exciting year for Aston Martin, and we are delighted to start with the announcement of the partnership with Adamas Bahrain Motors. The team has built a strong reputation for customer loyalty in some of the most competitive markets in the world, and coupled with their significant investment in a stunning new showroom, gives us confidence that Bahrain will become one of our statement locations globally," said Dan Balmer, President, Aston Martin Lagonda Middle East, North Africa & Turkey.
The new showroom centrally located in luxury retail destination MODA Mall, will feature the very latest Aston Martin global look and feel when it opens in Q2 2020 and will be supported by a state-of-the-art service facility complete with high-end customer hosting capabilities which will open in Q1.
"Adamas Bahrain Motors are truly looking forward to be representing Aston Martin in the Kingdom of Bahrain; the brand fits our DNA perfectly. Our objective is to provide customers with the full Aston Martin product range, supported by our first-class service and customer experience. Bahrain is a market that is very familiar to us and the welcome we have so far received is testament to its remarkable people and culture," stated Karl Hamer, CEO, Adamas Motors.
Alongside the Bahrain showroom opening, 2020 will see Aston Martin active at the Formula One Gulf Air Bahrain Grand Prix with partners Aston Martin Redbull Racing, a true highlight of the sporting and social calendar. No Time to Die, the new James Bond film will premiere, featuring no less than four Aston Martins and deliveries of DBX, Vantage Roadster and the phenomenal Valkyrie Hypercar will start.